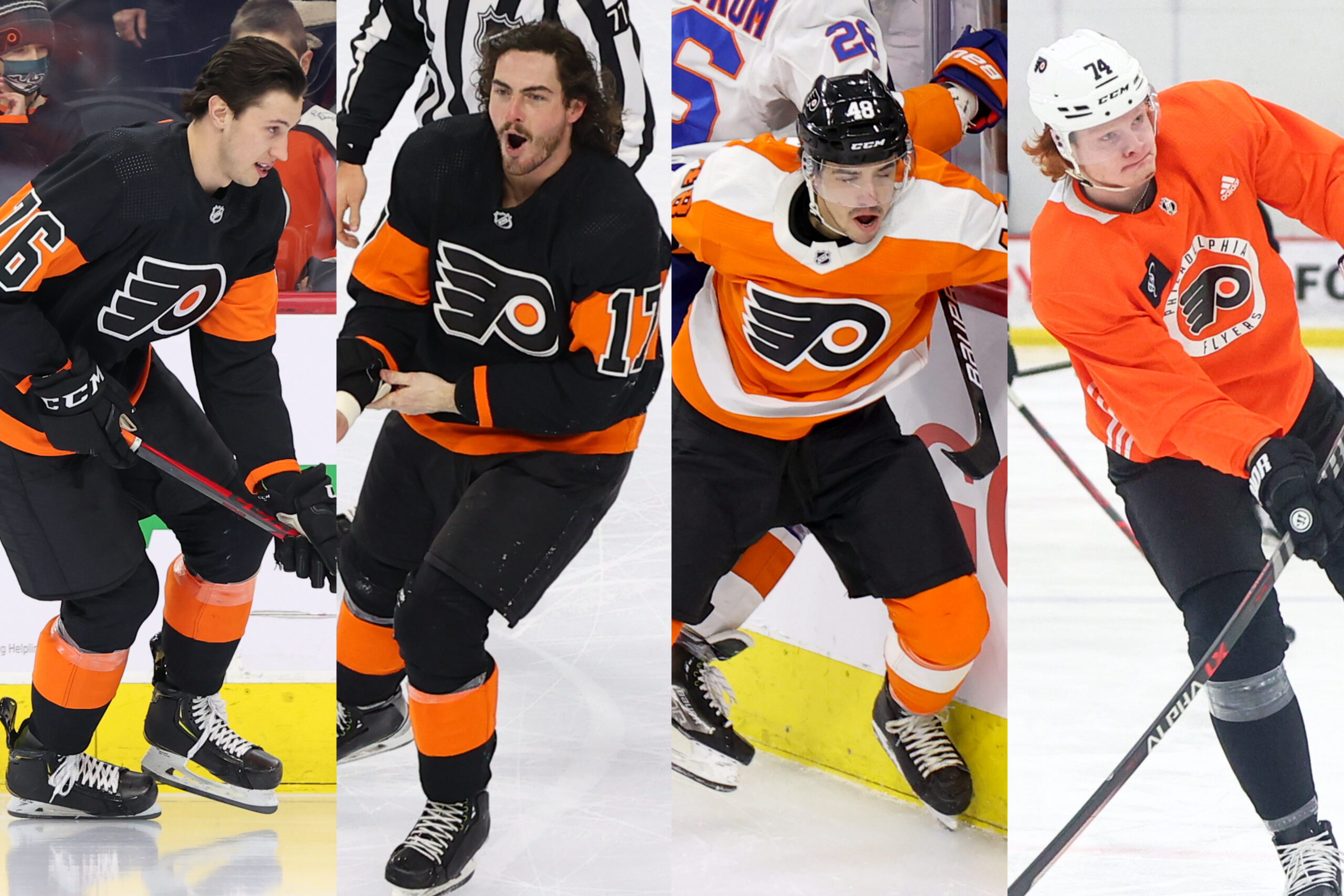 Flyers announce Qualifying Offers extended to nine RFAs
The Philadelphia Flyers announced on Monday that they have extended Qualifying Offers to nine restricted free agents. The offers are not eligible to be accepted until Wednesday, July 13th, which is the first day of free agency.
Philadelphia had twelve pending restricted free agents, so three of those players were not extended Qualifying Offers and will become unrestricted free agents on Wednesday.
The following players were extended offers:
#17 Zack MacEwen (F)
#42 Hayden Hodgson (F)
#48 Morgan Frost (F)
#57 Wade Allison (F)
#58 Tanner Laczynski (F)
#59 Jackson Cates (F)
#74 Owen Tippett (F)
#76 Isaac Ratcliffe (F)
#84 Linus Högberg (D)
Allison, Hodgson, Laczynski, MacEwen, and Högberg are all arbitration eligible, but don't expect any of them to take the Flyers to an arbitration hearing.
Philadelphia did not tender offers to forwards Matthew Strome and Maksim Sushko, and goaltender Kirill Ustimenko, paving the way for them leave the Flyers organization on Wednesday. Sushko signed a two-year contract with the KHL's Dynamo Moscow back in May, while Strome and Ustimenko were just positional depth mired behind more established prospects and never really had a chance of playing with the Flyers.