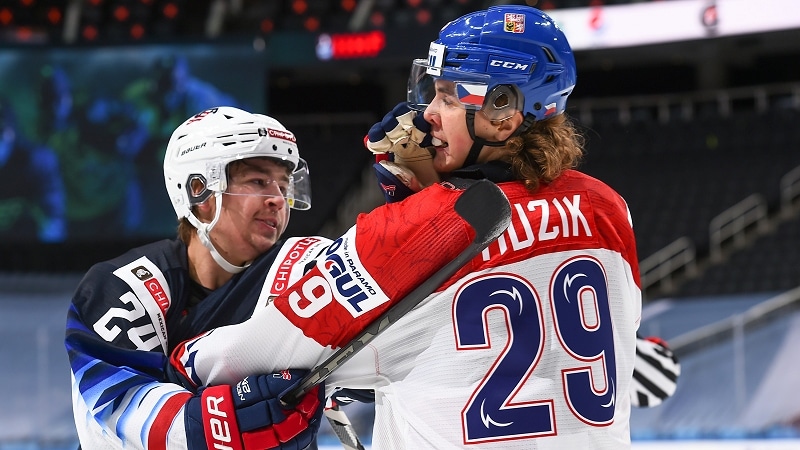 Flyers prospects/Team USA teammates Bobby Brink and Cam York led the charge as the Americans blew out the Czech Republic in World Juniors play.
2019 2nd round pick Bobby Brink scored two goals and was named player of the game in the 7-0 rout. He's now a +5 in three games.
2019 14th overall pick Cam York didn't find the net, but continues to dominate. He had three assists and logged a team high 22:38 TOI.
York now has six points during the tournament in three games (one goal, five assists).
Team USA has now clinched a spot in the quarterfinals. Their last preliminary round game will be Thursday night (9:30 PM) against Sweden on the NHL Network.