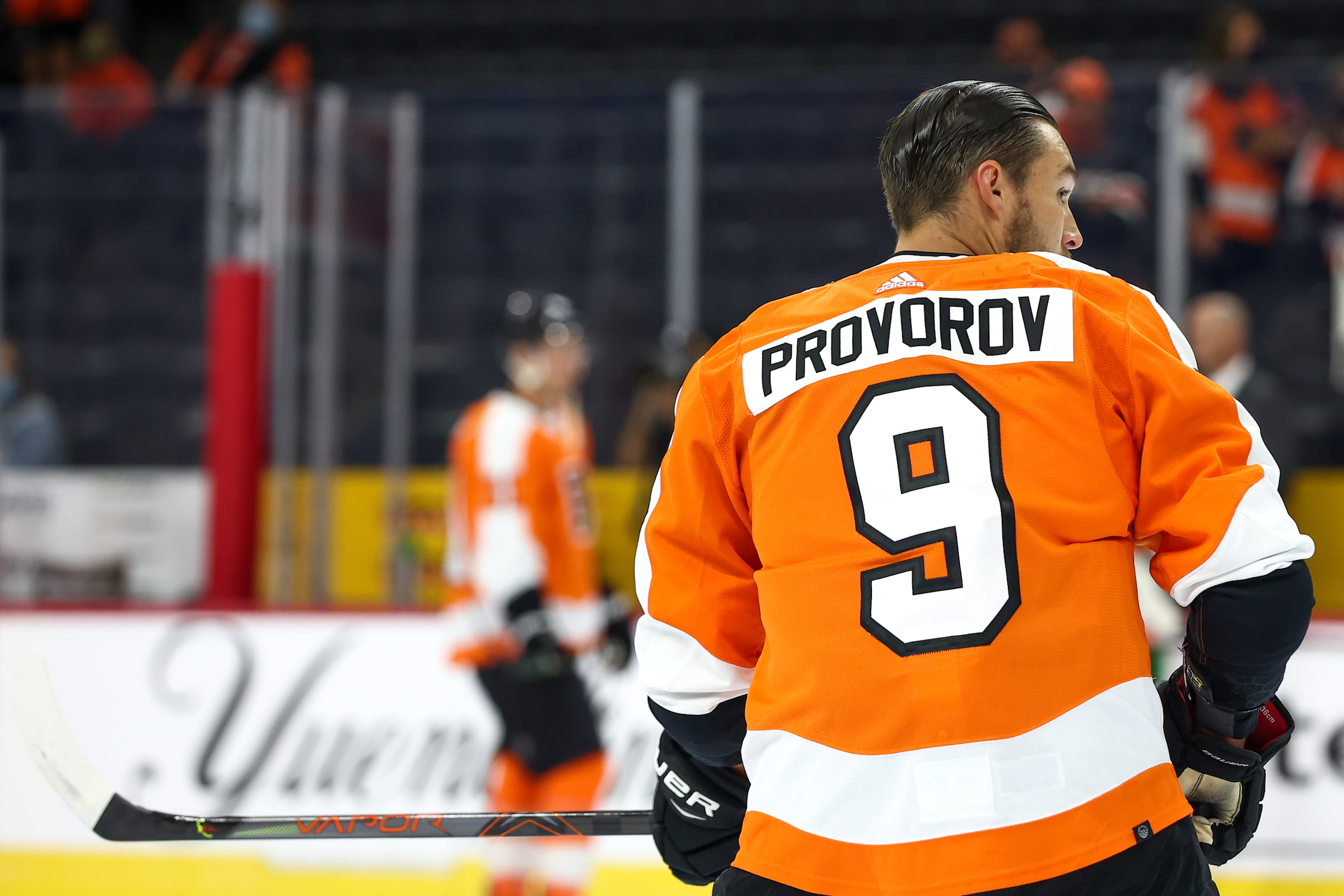 5 Bold Predictions for the 2021-2022 Philadelphia Flyers Season
This list is slightly different from my article titled "5 Mortal Locks for the 2021-2022 Philadelphia Flyers Season." All of those predictions I expect to happen in some fashion. These predictions are goofy, wacky, and have longer odds than the Flyers actually winning the cup.
Michel Therrien or Mike Yeo Get Fired
When the Flyers hired Therrien and Yeo as assistant coaches, it made sense to get assistant coaches with head coaching experience, but I hated it. I hated Therrien from his time as the Penguins coach and Mike Yeo is a younger Lindy Ruff. No matter what he keeps getting coaching jobs despite a bad coaching record. The Flyers almost always start the season slow and if they do, I believe Chuck Fletcher will use either a firing or a trade to galvanize the team's spirits. Therrien has more success as a head coach than Yeo so I could see Yeo getting the pink slip if the season really goes down the drains and Vigneault is on the chopping block.
Ivan Provorov is a Norris Finalist
Provorov is very good to elite every other year. Now he has another plus partner in Ryan Ellis. He is healthy and is not forced to carry the weight of the team defensively. He has a great shot and should not be overwhelmed by playing too many minutes with Ellis, Ristolainen, Sanheim, Yandle, and Braun on the roster. Provorov is an elite defenseman. This year he finally puts it all together and gets 10 goals plus 50 assists which would put him in the top scoring defensemen of the NHL.
Cam Atkinson Leads the Flyers with 41 Goals
Hey, lets put a shoot first player with Claude Giroux, one of the best passers in the league. Why has no one thought of this before? Atkinson's career high is 41 goals in 80 games in 2018-19. He needs 295 shots to get 41 goals in that year. Atkinson shot a little under 14% with Artemi Panarin and Pierre Luc Dubois as some of his most talented line mates. If he plays with Giroux and Couturier at even strength, he should more than keep that goal scoring pace.
Chuck Fletcher Makes Huge Deadline Deals
Sensing his team needs an addition to get over the hump in the playoffs, Fletcher goes out and acquires Center, Tomas Hertl from San Jose for Morgan Frost and Zayde Wisdom and then sends his 2022 1st round pick, a 2023 2nd round pick, Nicolas Aube-Kubel, and Yegor Zamula to the Anaheim Ducks for unrestricted free agent to be, LHD, Hampus Lindholm. These additions are absolutely go for it moves.
Flyers Win the Stanley Cup
You wanna get nuts, lets get nuts. All the Flyers moves have been to load up for this year. Atkinson, Ristolainen, Yandle, Ellis, and Jones plus the deadline additions were an attempt to make the Flyers better this year and help elevate their current talent. Everything in hockey comes down to goaltending. Carter Hart is the biggest and most important player on the roster. The season goes as he goes. He has a good overall regular season, but he absolutely lights it up in the playoffs building on each game with a better effort the next. Previously snake bitten Flyer, Travis Konecny leads the Flyers in goals during the playoffs. The Flyers defeat their cross-state archrival Pittsburgh Penguins in round 1 in 5 games including a Game 4 fight bonanza that the Flyers win 6-1. Then go toe to toe with the New York Islanders and defeat them in seven games with both teams splitting four overtime games. Then the Flyers face the Florida Panthers in the Eastern Conference Finals and Kevin Hayes scores a fluky overtime winner in Game 5 in front of the Philadelphia faithful to send the crowd into a jubilant state.
The Finals come against the Presidents Cup winning Vegas Golden Knights led by goaltending of Robin Lehner. Each team splits the first two games in Vegas. Former Flyer Nolan Patrick has 2 goals in Game 1 and Ryan Ellis scores the game winner with about 3 minutes left in Game 2 to tie up the series. Game 3 in Philadelphia is won by Vegas after Lehner has a 42 save shutout. The Flyers win Game 4 after trade deadline acquisition Tomas Hertl has a hat trick in a 4-1 win. Game 5 in Vegas is a tight checking affair that goes to overtime. After two overtimes, Wade Allison who has played less than 8 minutes in the game gets an odd shift and buries the game winner over Lehner's glove hand from the top of the circle.
The Flyers go into Game 6 in Philadelphia with Claude Giroux playing with a lower body injury that has him at about 50%. Game 6 is another close checking game with Vegas taking a 1-0 lead going into the 3rd period. A big and questionable check on Oskar Lindblom five minutes into the 3rd period by Shea Theodore gives the Flyers a major power play. Atkinson and Couturier both score on the ensuing power play with Giroux getting the primary assists on, giving the Flyers the 2-1 advantage. The last ten minutes of the game are ulcer inducing. Vegas dominates the Flyers in shots and possession, but Carter Hart is equal to the task and makes 34 saves on 35 shots closing the game for the Flyers and bringing the Stanley Cup to Broad Street. He is named Conn Smythe and confetti falls from the rafters. The drought is over and calm washes over Philadelphia.
(Note: I am not liable for all of these not coming true in real life)