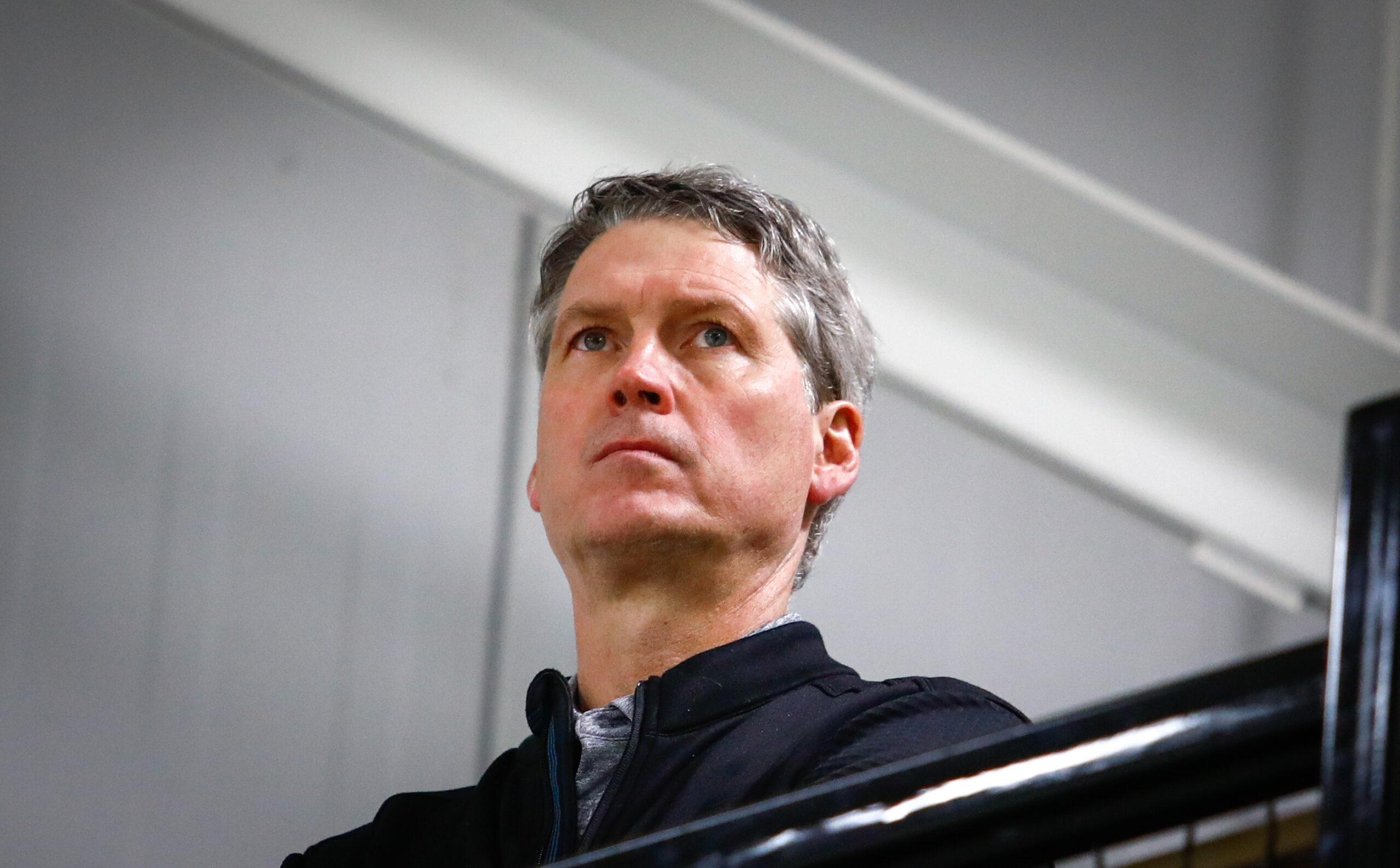 The Flyers Have Options Ahead of the NHL Draft, but Will They Make the Right Choice?
With the first round of the NHL Draft set for the 7th of July, the Philadelphia Flyers stumbled all season to claim the 5th overall pick. Finishing 4th-last in the league, the Flyers had decent odds to jump up to either the first or second overall picks but had a much larger chance of dropping one spot at almost 45%. In doing so, the New Jersey Devils, who finished one spot ahead of the Flyers, leapfrogged the Orange and Black to claim the second overall pick. The host Montreal Canadiens have the honour of selecting first, the Devils have the second pick, the Arizona Coyotes round out the top three, and the Seattle Kraken are the last team to make a selection before the Flyers at 4. 
Its been said to death that this year's draft isn't supposed to be a big show stopper in terms of elite talent, Shane Wright isn't the usual generational talent that you'd want to scoop up with the first overall pick, and your best bet for a top-end player will be within the first 6-8 picks. Luckily for the Flyers they have a few options: either staying put and drafting a pretty good prospect at number 5 or possibly trading down or out of the first round entirely for what they believe is an impact player for the future and the present. 
There's also a third option of trading up with the New Jersey Devils. Before the draft lottery they made mention that they were willing to trade their pick for an impact player. Maybe things have changed after jumping up 3 spots to claim the second overall pick but either way, with their plethora of young talent either currently on the roster or hanging around in their pipeline, they can afford to make a move like this. Nico Hischier, Jack Hughes, Jesper Bratt, Luke Hughes, Yegor Sharangovich, Dawson Mercer, and Alexander Holtz, among others is a fantastic young core to build around, while also having Dougie Hamilton for the next 6 years. 
The Flyers on the other hand, are a team without a concrete plan, or at least a plan that seems concrete. Dave Scott and company want to push forward with an aggressive re-tool which has now been rebranded as an "aggressive rebuild". Chuck Fletcher has made mention of his core of players under the age of 25 several times but we also can't forget the core-four that Scott alluded to earlier in the season of Kevin Hayes, Ryan Ellis, Sean Couturier, and Joel Farabee. The quartet are signed together through at least the next 4 years for a combined $26.142 million. Hayes' contract comes to an end after the 2025-26 season, Ellis comes to a close at the end of the 2026-27 season, Farabee will need an extension after the 2027-28 season, and Couturier's is meant to go all the way through to 2029-30. Add in the young core of Morgan Frost, Owen Tippett, Cam York, Bobby Brink, and Carter Hart, and the Flyers believe they're a few moves away from relevancy again. 
Which brings us to the 5th overall pick and the options the Flyers have at their disposal. They can decide to keep the pick, add a solid prospect to their pipeline, and maneuver personnel deals before free agency kicks off in pursuit of a top-notch UFA. They can decide to trade the pick altogether for an impactful player from a team desperately trying to jump into the top-five and draft a future difference maker. Or they can decide to trade up to the second overall pick if the Devils are still willing and draft either Juraj Slafkovsky or Logan Cooley, who are deemed to be really great prospects. 
If everything remains at status quo with the mock drafts and such, Shane Wright, Juraj Slafkovsky, and Logan Cooley will be taken with the first three picks in any order. Then that leaves Seattle at number 4 and they could go with anyone from Simon Nemec, David Jiricek, Joakim Kemell, or Matthew Savoie. Leaving the Flyers the opportunity to draft any one of the remaining three.
Simon Nemec
Simon Nemec is the top-ranked defenseman heading into the NHL draft, just slightly ahead of David Jiricek. Nemec is a 6'1", 192 lb, right-hand shooting defensemen from Liptovsky Mikulas in Slovakia. He has spent the last 3 seasons with HK Nitra of the Slovakian Hockey League, amassing 1 goal and 25 assists in only 39 games this season. He also added 4 goals and 10 points in 13 playoff games. On the international stage, Nemec added 4 assists in 5 games during the 2021 World Junior Championship, 1 assist in 2 games during the shortened tournament of 2022, and 1 assist in 7 games for the bronze-medal winning Slovakian national Olympic team in 2022. He isn't the most offensively gifted defenseman but he has the tools for the breakout passes, has a good shot, very good skater, and most importantly is very responsible defensively. 
Nemec is ranked 3rd for European skaters by NHL Central Scouting, number 9 by Bob Mckenzie at the mid-season mark, number 2 by Dobber Prospects, and number 3 by Scott Wheeler of the Athletic. 
David Jiricek
David Jiricek is a 6'3", 190 lb, right-hand shooting defenseman from Klatoviy, Czech Republic. Alongside Nemec, Jiricek is perceived to be a two-way defense-man, has an all-round game, but in contrast to Nemec, his offensive game has a higher ceiling. He has played for Plzen HC of the Czech Republican Hockey league for the last 3 seasons. He went from 0 points in 4 games in 2019-20 to 9 points in 34 games the following year, to 5 goals and 11 points in 29 games this season. Doing the 2021 World Junior Championships, he scored a goal and added an assist in 5 games and then recorded a helper in his only game for the 2022 tournament. 
Jiricek suffered a season-ending knee injury in his game against the Canadians and has been on the shelf ever since. His knee surgery was successful but the timetable for his return wasn't for a few months. He's an explosive skater, can patrol the blue line with relative ease on the offensive side of the puck, and should be apart of any team's future power play. He ranks 4th amongst European skaters by NHL Central Scouting, 7th by Bob Mckenzie, and 7th by Dobber Prospects.
Joakim Kemell
Joakim Kemell is a 5'11", 176 lb, right-hand shooting right-winger from Jyvaskylan mlk, Finland. The consensus on the young sniper is that he will undoubtedly be a top-10 pick and that he has yet to reach his ceiling or full potential for his age-group. His stick-handling is said to be his strongest suit, he has a wicked shot that is said to be in the top 3 of this draft, can fill the back of the net with ease, and has one of the best one-timers. He is everything the Flyers would want if they're looking for a game-breaking sniper but they have to be a little patient with his development. He put up 15 goals and 23 points in 39 games with JyP HT Jyvaskyla of the SM-liiga in Finland. As an 18 year old in a men's league, those number are rather eye-popping and one can only imagine they will go up as he matures and develops. 
Kemell is ranked as the the best European skater by NHL Central Scouting, 3rd in Bob Mckenzie's mid-season rankings, and 8th in Dobber's mid-season rankings. 
Matthew Savoie
Matthew Savoie is a 5'9", 175 lb, right-hand shooting center-man, hailing from Alberta, Canada. In terms of centre-ice talent, the top-end of the draft has 3 really good ones in Shane Wright, Logan Cooley, and Matthew Savoie. He may be a bit under-sized at 5'9 but some have him pegged as the more offensively gifted with a combination of speed, nasty moves, and top-notch playmaking ability. For a majority of the season, Savoie's knock was that he wasn't as good 5 on 5 as he was on the man advantage, with most of his points coming while a man up. At the end of the season, he tried knocking those doubts as he tallied almost double the amount of even strength goals compared to his power play markers. 
Savoie finished the season with the Winnipeg Ice of the WHL, playing in 65 games and scoring 35 goals with 55 assists for a whopping 90 points. The previous year he spent time with the Dubuque Fighting Saints of the USHL where he scored 21 goals and 38 points in 34 games, while also playing in 4 games with the Sherwood Park Crusaders of the AJHL. With most players, specifically centres, his size gives him a disadvantage on the defensive side of the puck but his offensive and top notch skating attributes almost nullify the criticisms. Savoie sits 3rd amongst North American skaters by NHL Central Scouting, 5th by Recruit Scouting, 4th by Bob Mckenzie, and 3rd in Dobber's Prospects mid-season rankings. 
If the Flyers manage a trade-up with the New Jersey Devils, they will most likely have a chance at either Juraj Slafkovsky or Logan Cooley. Shane Wright has been the consensus top pick for months and even though some doubt his prowess, abilities to be a game-breaker, and attitude, he should still be selected first overall by the Canadiens. To trade up, and especially with a rival like the Devils, the Flyers are going to have to cough up a lot and one has to imagine that the Devils will be asking for one of Joel Farabee, Travis Konecny, or even Ivan Provorov. For the sake of argument, let's assume the Flyers do trade up, these are their options:
Juraj Slafkovsky
Juraj Slafkovsky is a 6'4", 220 lb, left-hand shooting left-winger, hailing from Kosice, Slovakia. The young Slovakian really turned heads this season with his spectacular showing at the Olympic Games in Beijing. He was initially ranked somewhere in the top 12 when the season first began but after playing a pivotal role in the bronze-medal winning Slovakian team, Slafkovsky has seemingly become the consensus number 2 pick of the 2022 draft. 
It's hard not to fall for the kid as he stands at 6'4" and 220 lbs to boot at the ripe old age of 18. Playing in the men's league in Finland for TPS Turku of the SM-liiga, he scored 5 goals and 10 points in 31 games, while chipping in with 2 goal and 7 points in 18 playoff games as Turku fell to Tappara Tampere in 5 games. He went without a point in 5 games at the World Juniors in 2021, he went pointless in 2 games at the 2022 tournament, but scored 7 goals in 7 Olympic Games en route to the bronze medal, where he scored twice in the match itself. 
Someone with his size is going to come with a lot of criticisms in terms of his skating and speed but he makes up for it with his board play, puck possession, puck protection, and elite shot. His defensive game needs working, especially in the natural zone, but it's tough to forget that he's only 18 years old and has plenty of time to develop into his body. Slafkovsky is ranked as the 2nd best European skater by the NHL Central Scouting behind only Kemell, 5th in Bob Mckenzie's mid-season rankings, and 14th in Dobber's mid-season rankings. It should be noted that he exploded onto the scene after the mid-way mark. 
Logan Cooley 
Logan Cooley is a 5'10", 175 lb left-hand shooting centreman, hailing from Pittsburgh, Pennsylvania. For the longest time, Cooley was dubbed as the best prospect after Shane Wright, and even though there's some contention after Slafkovsky's mid-season rise, Cooley is still a tough prospect to skip over. Many pundits have applauded his two-way game, his work ethic, puck handling, IQ, shot, and playmaking, while really only criticizing his size and strength for a centre-man. Some have even gone as far as saying that Cooley could resemble a Jonathan Toews or an Aleksander Barkov and should have at least one Selke Trophy to show for it. 
Playing for the U.S. National Development Team in the USHL, Cooley went from 15 goals and 28 points in 27 games in 2020-21 to 13 goals and 23 assists for 36 points in 24 games this season. In 51 games with the U.S. National U18 Team of the USDP, Cooley scored 27 goals and 75 points, further cementing his draft stock. After a strong showing in the past two seasons, he has committed to the University of Minnesota. Cooley is ranked as the 2nd best North American skater by NHL Central Scouting, 2nd in Bob Mckenzie's rankings, and 5th in Dobber's mid-season rankings. 
Whatever the Flyers decide to do, it seems like they'll end up with a really good player; whether that's an impactful player ready for the Flyers next season or a young prospect who could be ready for the AHL, depending on which league they're currently playing in right now. They have options and that's a good thing but this management group has fumbled the bag before with draft-day moves as they attempted to re-tool a desolate roster.
If they keep the pick, they're going to be relatively happy with any one of Nemec, Jiricek, Kemell, or Savoie. If they manage to trade up with the Devils, they'll be extremely happy with either Slafkovsky or Cooley and if they trade out for an NHL-ready player, I'm sure they'll be happy and will be touting that player all summer as the Flyers need some buzz ahead of a critical campaign.