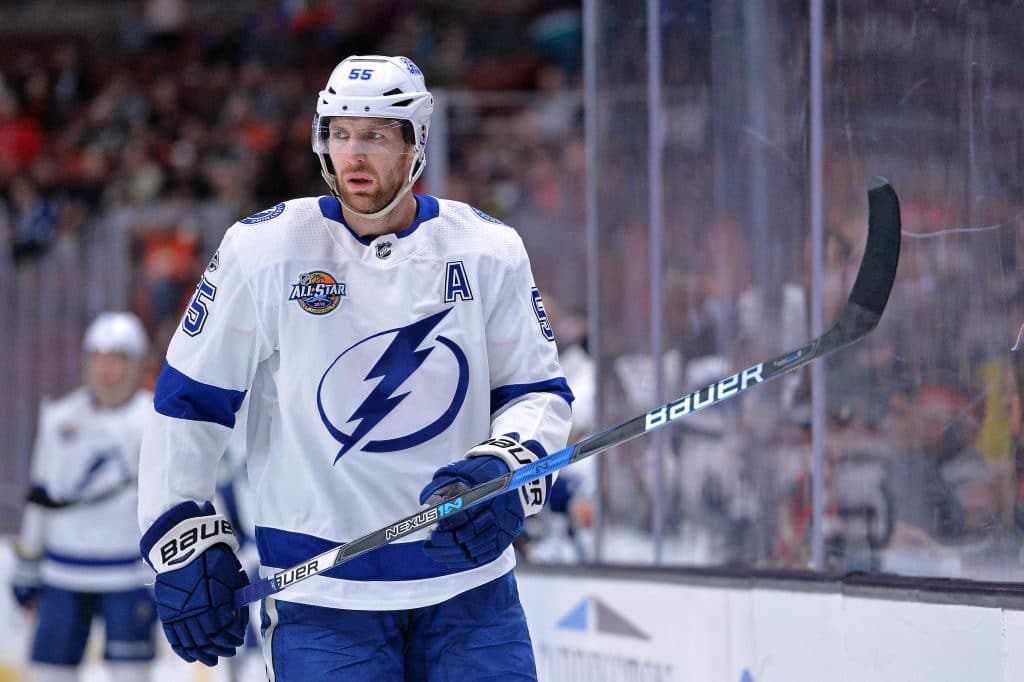 Former Flyers defenseman Braydon Coburn (35) is moving from Florida to Canada.
On Sunday night, the Tampa Bay Lightning traded Coburn, forward Cedric Paquette, and a 2022 2nd round pick to the Ottawa Senators for forward Marian Gaborik and goalie Anders Nilsson.
Gaborik (38) had surgery on a herniated disc in April and won't play this season. Anders Nilsson (30) has been dealing with serious concussion symptons and won't play this season either.
The move allows the Lightning to be salary cap compliant with both Gaborik and Nilsson on LTIR and the removal of Coburn and Paquette freeing up $3.35 million. The Senators gain another two NHL players for a team that finished 15th in the Eastern Conference last season.
Braydon Coburn had one goal and three assists in 40 games last season for Tampa Bay.