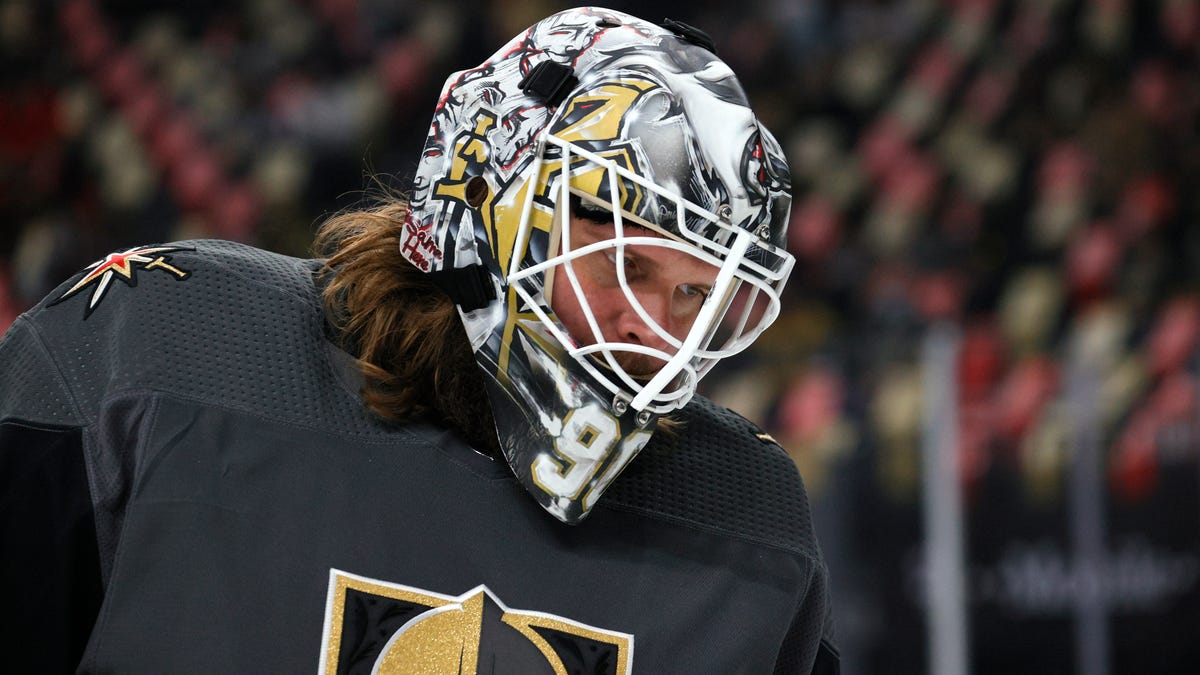 Vegas Golden Knights goalie Robin Lehner walked back some of the comments he made Saturday night about Philadelphia Flyers head coach Alain Vigneault.
ESPN reporter Emily Kaplan tweeted today that Lehner was never accusing Alain Vigneault of distributing pills to players, but maintained that he treats people in an "unacceptable" way.
On Saturday night, Robin Lehner fired off a series of tweets that appeared to be related because they were in the same Twitter thread.
Robin Lehner's Tweets
Is it common for work places to give out benzodiazepines to employees when they travel and ambien ? Should that not be done by doctors or psychiatrist? Asking for a friend 👀 this doesn't happen in Vegas to be clear. But I know many other teams. I also been in on teams that do?
#PhiladelphiaFlyers ? Dinosaur coach treating people robots not human. Fire these dinosaurs. Fire #vigneault first story. I got proof.. try to shake your way out of this one ….
And they say ambien is sleeping pill it's funny that rehab told me that's why didn't have rem sleep. 8 years no rem sleep. Great. But yeah just sleeping pills
Alain Vigneault's Response
Alain Vigneault responded to Robin Lehner's allegations today after practice.
AV: "I don't know the young man. Two things he said about me were I was a dinosaur…I consider myself experienced…dinosaur, I mean they say with experience you become a dinosaur maybe, but I do know I've been coaching a few years and I am tough, I am demanding, I care about my players, I want the best…through the years there's probably some guys that have liked me and some other guys a little bit less, but I've done it with the best intention, with respect and I can say that I don't know the young man that said that. As far as the other thing with pushing pills, I don't need another income. I have no idea where that comes from. I don't know what else to say, I have no idea.
The Flyers' NHLPA representative, James van Riemsdyk, said that no players have been contacted so far regarding Robin Lehner's tweets involving the Flyers organization.
JVR: "It's always surprising when you hear from someone playing from another organization who has never played for someone saying that."