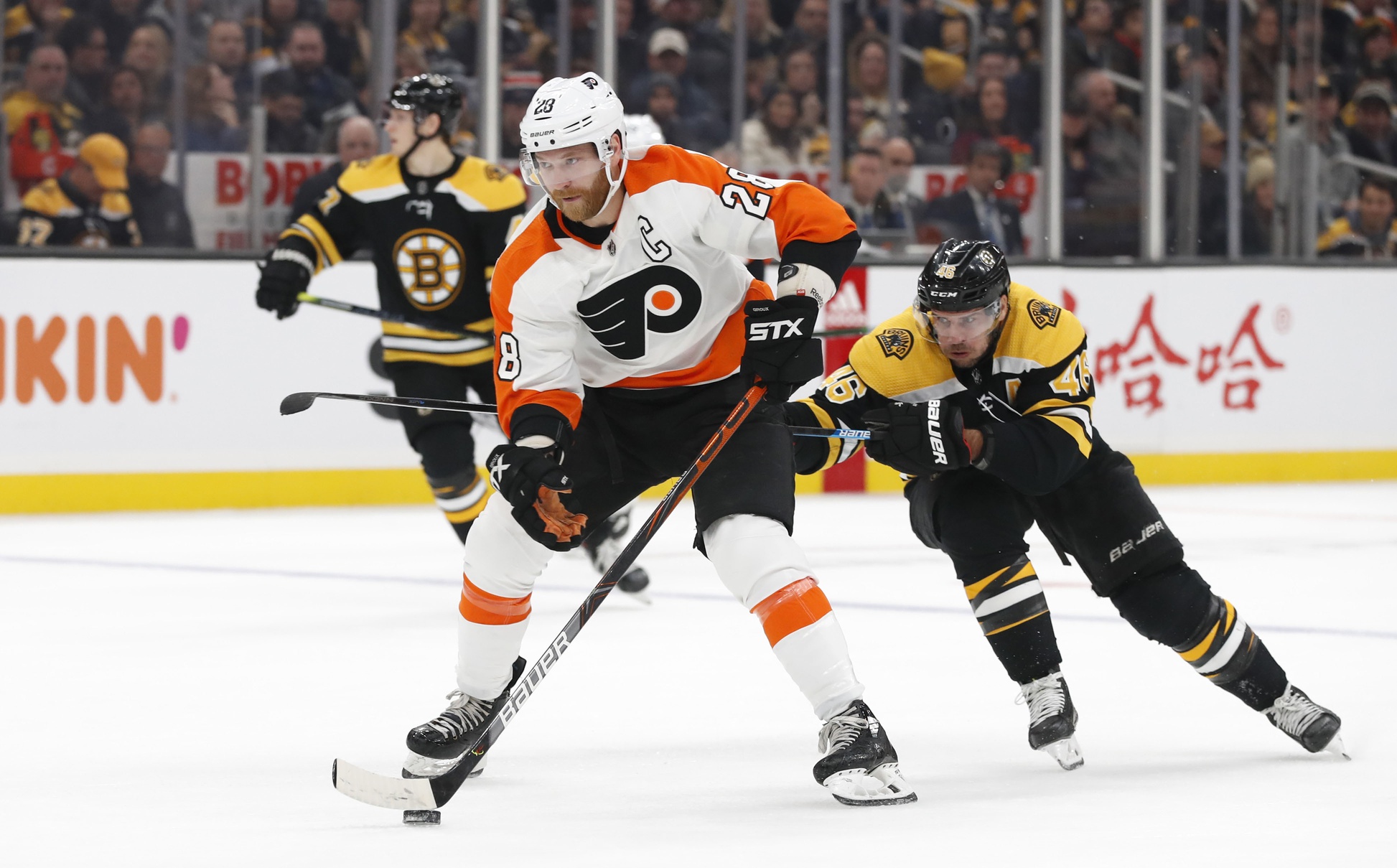 The Flyers are shipping up to Boston after a split in a two game series with the Sabres.
Philadelphia skaters are dropping like flies as Phil Myers and Morgan Frost will now be out for an extended period of time. Myers is week to week with a rib fracture and Frost was placed on IR after dislocating his shoulder.
Connor Bunnaman and Mark Friedman will slot in for the injured pair. Bunnaman scored his first career NHL goal against the Bruins last season with Friedman registering an assist on it.
Alain Vigneault said this morning that Scott Laughton will move up to third line center with JVR and Voracek.
PHI: 3-1-0 (41-21-7 in 2019-2020)
BOS: 1-1-1 (44-14-12 in 2019-2020)
When: 7:00 PM
Where: TD Garden (Boston, Massachusetts)
PHI Goalie: Carter Hart (2-1, .899 SV%, 3.65 GAA)
BOS Goalie: Tuukka Rask (1-1, .923 SV%, 1.46 GAA)
PHI Unofficial Lineup
Giroux – Hayes – Farabee
Lindblom – Patrick – Konecny
JVR – Laughton – Voracek
Raffl – Bunnaman – NAK
Provorov – Sanheim
Gustafsson – Braun
Hagg – Friedman
BOS Unofficial Lineup
Marchand – Bergeron – DeBrusk
Ritchie – Krejci – Studnicka
Bjork – Coyle – Smith
Frederic – Kuraly – Wagner
Lauzon – McAvoy
Grzelcyk – Carlo
Zboril – Miller
Line projections via DailyFaceoff.com.
Last Game PHI: 3-0 shutout win against the Sabres Tuesday night.
Last Game BOS: 1-0 shutout loss against the Islanders on Monday.
Past Games
8/2/20 – 4-1 PHI: Michael Raffl (1 G, 1 A), Nate Thompson (1 G), Phil Myers (1 G), Scott Laughton (1 G)
3/10/20 – 2-0 BOS: Carter Hart (27 saves)
1/13/20: – 6-5 PHI (SO): Sean Couturier (1 G, 2 A), Travis Sanheim (2 G), Jake Voracek (2 A), Connor Bunnaman (1 G), Kevin Hayes (1 G)
11/10/19: 3-2 PHI (SO): Travis Konecny (1 G, 1 A), Sean Couturier (2 A), Phil Myers (1 G)
News and Notes
Kevin Hayes said today that Connor Bunnaman was the most improved player in training camp.
Shayne Gostisbehere has been skating and will return to Flyers practice when the team is back in Philly.
The Flyers also announced today that 6'7″ left wing Samuel Morin has been called up from the taxi squad, presumably to be the 13th forward now.
Broadcast Info: NBC Sports Philadelphia, 97.5 The Fanatic
Injuries: Shayne Gostisbehere (COVID-19 Protocol), Sean Couturier (Costochondral separation), Phil Myers (fractured rib), Morgan Frost (dislocated shoulder)
Next Up: Saturday – Flyers @ Bruins (7:00 PM, NBC Sports Philadelphia, 97.5 The Fanatic)

Riley Cote & Derek "Nasty" Settlemyre go behind the scenes and talk hockey with some of the biggest names in the NHL.