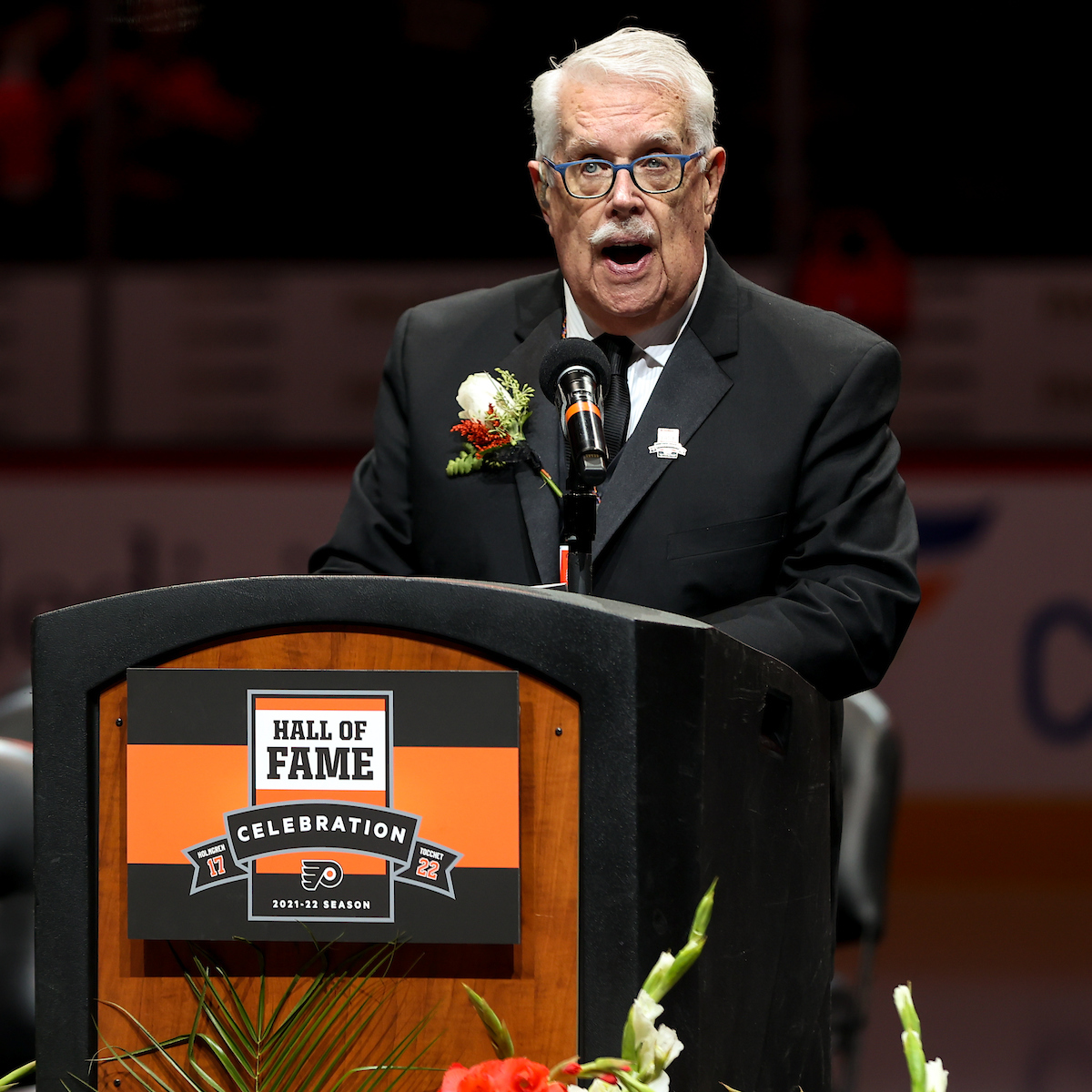 The Philadelphia Flyers have announced that they will honouring long-standing public address announcer Lou Nolan with a pre-game ceremony on the 9th of April for his 50 years of service as the public address announcer for the franchise. In a season mired with abysmal play, losing streaks, injuries, and a "for sale" sign as the trade deadline approaches; Lou Nolan will always be a positive for the franchise.
He was first hired for their inaugural season in 1967-68 as the press box assistant, a job he held for 5 years until he was officially named the public address announcer ahead of the 1972-73 season. He remains the only original Flyers employee and unsurprisingly is the longest standing PA announcer in the NHL.
For someone who has been with the Flyers since their inaugural season in 1967-68, Lou has been present for all the highs and lows and he has been the PA announcer for almost all of them. He has called over 2,000 regular season and playoff games, including games in 2 Stanley Cup wins, the additional 6 Stanley Cup Final appearances, 2 NHL All-Star Games in 1976 and 1992, the 2012 Winter Classic, the 2019 Stadium Series, the 2014 NCAA Frozen Four, and the 2002 Winter Olympics in Salt Lake City, Utah.
His time and service has not gone unnoticed as he has become a chief figure for the Flyers organization, his voice is known all throughout Philadelphia and the NHL, and even though the power play is faltering before our eyes we all still love hearing the "PECO Power Play" announcement.
Earlier this year he was on the shortlist of candidates who were were being considered for induction into the Flyers Hall of Fame. Paul Holmgren and Rick Tocchet got the nods, but Lou Nolan is not far away from having his name enshrined.
The Flyers are set to welcome the Anaheim Ducks on the 9th of April and information about the pre-game ceremony will be available at a later date.