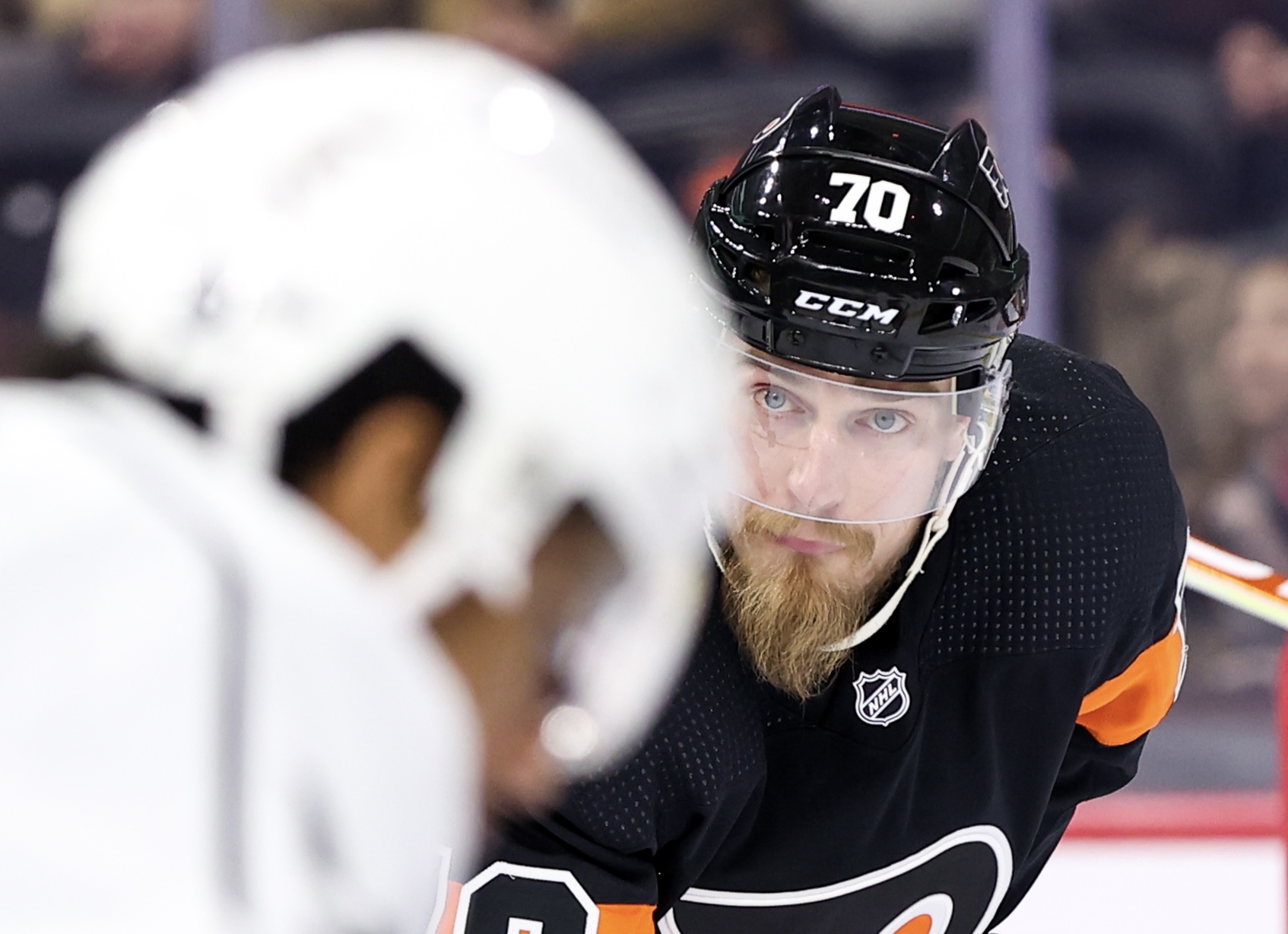 Looking Ahead to a Busy Four-Game Week; Ristolainen and Allison Called Out
The Philadelphia Flyers have surprisingly started out the season to a 6-3-2 start after going through a roller coaster of an offseason that had more downs than ups. Head coach John Tortorella had a lot of pressure placed on him as he essentially became the voice of reason for this tumultuous franchise and was tasked into steering them out of the abyss with a – for lack of a better word – lacklustre roster.
Their 6-3-2 record is good and everything but their route to getting to that record hasn't been easy by any means. However, the 2022-23 Philadelphia Flyers aren't like any other rendition we've seen over the years. This is a team that was almost doomed to fail with no major changes in the offseason, a front office group that has shifted from retool to rebuild to aggressive retool to stabilization, and another year of extensive and injuries to very important members of the team. They won't ring up the scoresheet, they won't play the most stout defense, and their special teams aren't quite as special as we need them to be, however they are playing a more structured, systematic, and (also thanks to Carter Hart's heroics in net) dare I say better brand of hockey?
It's very tough to compare anything to last season because 2021-22 was a disaster from top to bottom the moment the calendar changed to November. The coaching change in the middle of it all didn't really make things that much better considering the personnel that was out of the lineup. This year, it's almost the same personnel that remain out, however Tortorella has made the players adopt his style of hockey and it's working – no matter how bad they seem to play at times.
One thing that has to be understood with this Flyers team is that they severely lack top-end talent, let alone mid-tier players as well. Their defense in particular is run at the top by Ivan Provorov, followed by Tony DeAngelo who will struggle from time to time due to his proclivity towards offense versus defense, then Travis Sanheim who has not been playing that great to start the year either. After that its a steep drop because you never know what you're going to get from Rasmus Ristolainen, Egor Zamula is still very young and hasn't grown into his frame, and the duo of Nick Seeler and Justin Braun will play decent most games with the odd bad game mixed in between.
Ristolainen who was a healthy scratch last game is set to return to the lineup ahead of their tilt against the St. Louis Blues. However, Tortorella didn't mince on his words when posed questions regarding the hulking Finn. Ristolainen as we all remember was acquired ahead of the 2021 NHL Entry Draft for a first round pick, a second round pick, and Robert Hagg and then to make matters worse, he had an expiring contract ahead of the 2022-23 season so all signs pointed towards a new contract. With the Flyers free-falling and opting to sell halfway at the trade deadline, they balked at offers of a first round pick-plus, and re-signed him to a 5-year deal worth $5.1 million per season.
Expectations are rightfully mid-to-high for Ristolainen because of what it cost to get him here and then what it cost to keep him long-term and as per usual, Tortorella doesn't care who you are, who you were, where you were drafted, and what contract you're playing under; if you're struggling to meet his expectations, you're going to see the press box more often than not. Tortorella added that "He just hasn't met them", in regards to his expectations. "He needs to play better, I'm not going to get that much deeper into it, but I don't think he's played well enough. He's going to get another crack at it. But in everything about his game, I think he needs to be better."
After missing the first 6 games due to an injury, he made his return on the 27th of October against the Florida Panthers and played 4 games before being a healthy scratch against the Ottawa Senators. His ice-time has been sporadic in that he played 14:06 in his season debut, followed that with 17:29, 20:23, and then 17:21 before being benched for Egor Zamula. He is a minus-4 on the season, has 4 PIMs, only 7 hits and 3 blocks – all 3 of them coming in his last game – and just hasn't looked comfortable, good, and everything in between. Zamula came back into the lineup against the Senators and didn't have the best showing either, and that's evidenced by his loaning to AHL Lehigh Valley ahead of the game against St. Louis.
Another player who has seen the whip of his head coach is Wade Allison and as much as Tortorella and the Flyers like his potential and his capabilities of being a power forward, he seemingly hasn't shown that yet as he has been benched a few times, been demoted to the fourth line, and essentially called out by his head coach. Tortorella said that he will remain in the lineup for the time being, especially if he continues to play a better North-South game, however if he strays away and plays more East-West he will be held out of the lineup and sit in the press box with the rest of the healthy scratches. He also added that he makes a lot of head-scratching decisions with the puck, which is not something the young forward wants to hear from his demanding coaching staff.
On the season Allison has 2 goals and 3 points in 11 games and is averaging 12:20 of ice time, but his last 5 games show a different tale – 5:09, 6:14, 10:52, 11:45, and most recently 12:43. After his poor showings against the Panthers and Hurricanes, he was placed on the fourth line and has actually played a lot better alongside Lukas Sedlak. There is an odd chemistry between the two and finishing off the trio with Nicolas Deslauriers, has given the Flyers a rather useful fourth line.
A lot was expected from Allison a few years after he was drafted but hasn't reached that potential due to several injuries holding him back. Now finally being given a full-go at it at the NHL level, he hasn't been able to seize the moment with Tortorella being a coach who will give you ample opportunities to succeed if you show up night in and night out.
The lineup for tonight's game looks the exact same with the only difference being the third pair on defense as Ristolainen returns. They're in for a challenge this week as they face-off against the Blues who have struggled to the tune of a 3-7-0 record, followed by another struggling team in Columbus who holds a 3-9-0 record, and then finish off the week with a back-to-back slate on home ice versus the 4-7-0 Senators (again) and the high-flying Dallas Stars who are 8-3-1 to start the year.