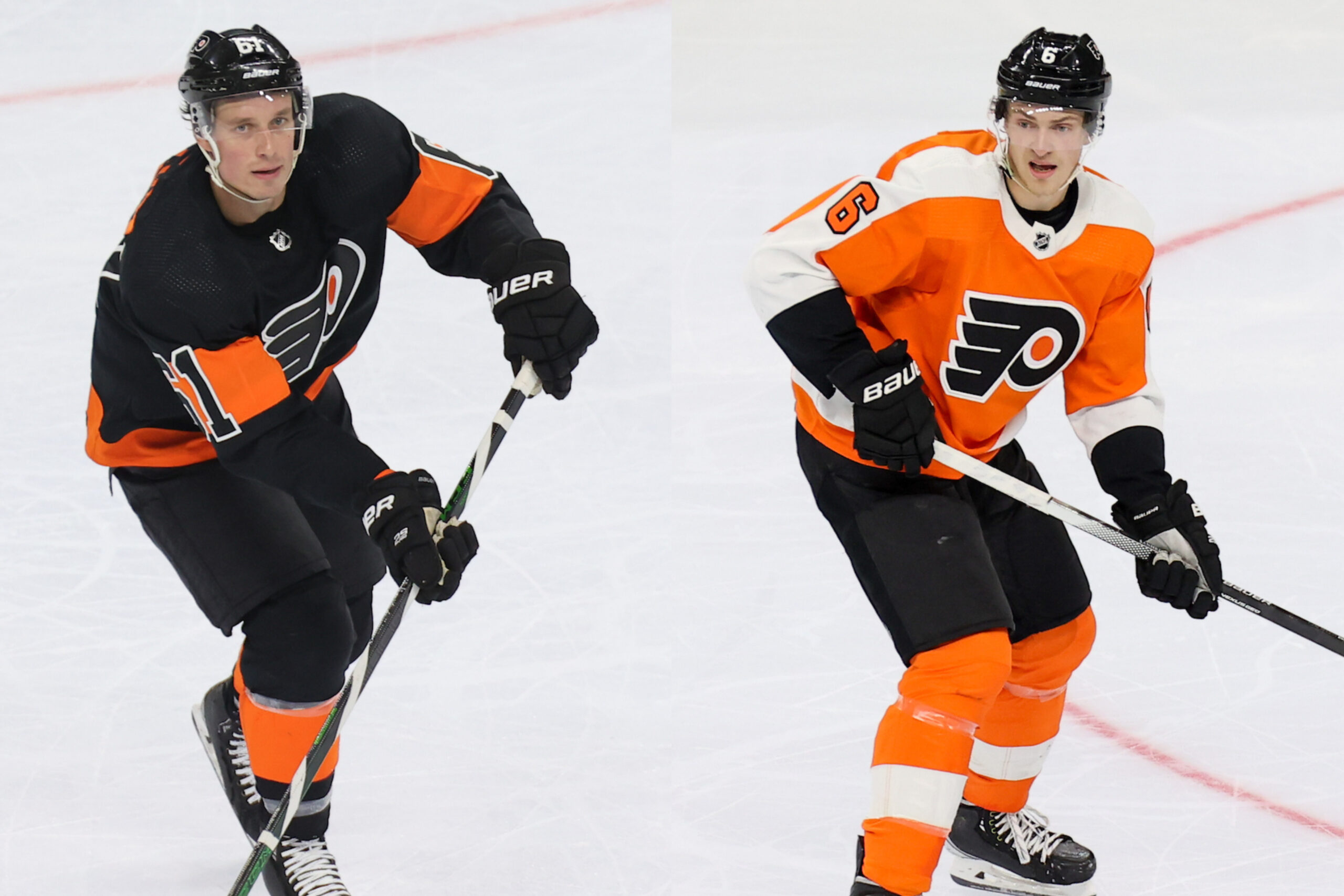 Justin Braun added to COVID-19 protocols; Travis Sanheim exits and practices
The Philadelphia Flyers announced earlier today that defenseman Justin Braun has entered COVID-19 protocols. Braun is now one of four players in protocols for the Flyers, as forwards Claude Giroux and Travis Konecny, and defenseman Ivan Provorov are still on the list, though those three players could potentially be activated in time for tomorrow night's contest against the Carolina Hurricanes.
In a twist of better news, defenseman Travis Sanheim was activated from protocols and was present at practice today. He skated but left early, but interim head coach Mike Yeo said that was planned and Sanheim is healthy. Sanheim was taking reps on the top pairing with usual partner Rasmus Ristolainen at practice. With Braun's absence, Cam York skated with Nick Seeler, and Keith Yandle was alongside Kevin Connauton to round out the top-six. Egor Zamula skated as an extra defenseman in the group.
Braun was one of just four players who have appeared in every game for the Flyers this season, alongside Cam Atkinson, Keith Yandle, and James van Riemsdyk. He currently has two goals and seven assists for nine points in 35 games, and has provided at least some stability to the Philadelphia blueline in the wake of injuries and players in COVID-19 protocols. Braun has been playing 20:03 per game and has seen plenty of action in the top-four group of defensemen for the Flyers this year.
Sanheim will rejoin the Flyers lineup tomorrow night after missing the last two games, a 6-2 loss to the Pittsburgh Penguins on Thursday, and a 3-2 overtime heartbreaker to the San Jose Sharks on Saturday. He last appeared in a game on January 4th in Philadelphia's 4-1 road loss to the Anaheim Ducks. Sanheim has recorded two goals and eight assists for 10 points in 33 games, which ranks him third among Flyers defensemen in total scoring, and barring a return from Ivan Provorov tomorrow, Sanheim will be expected to log top pairing minutes in his first game back.