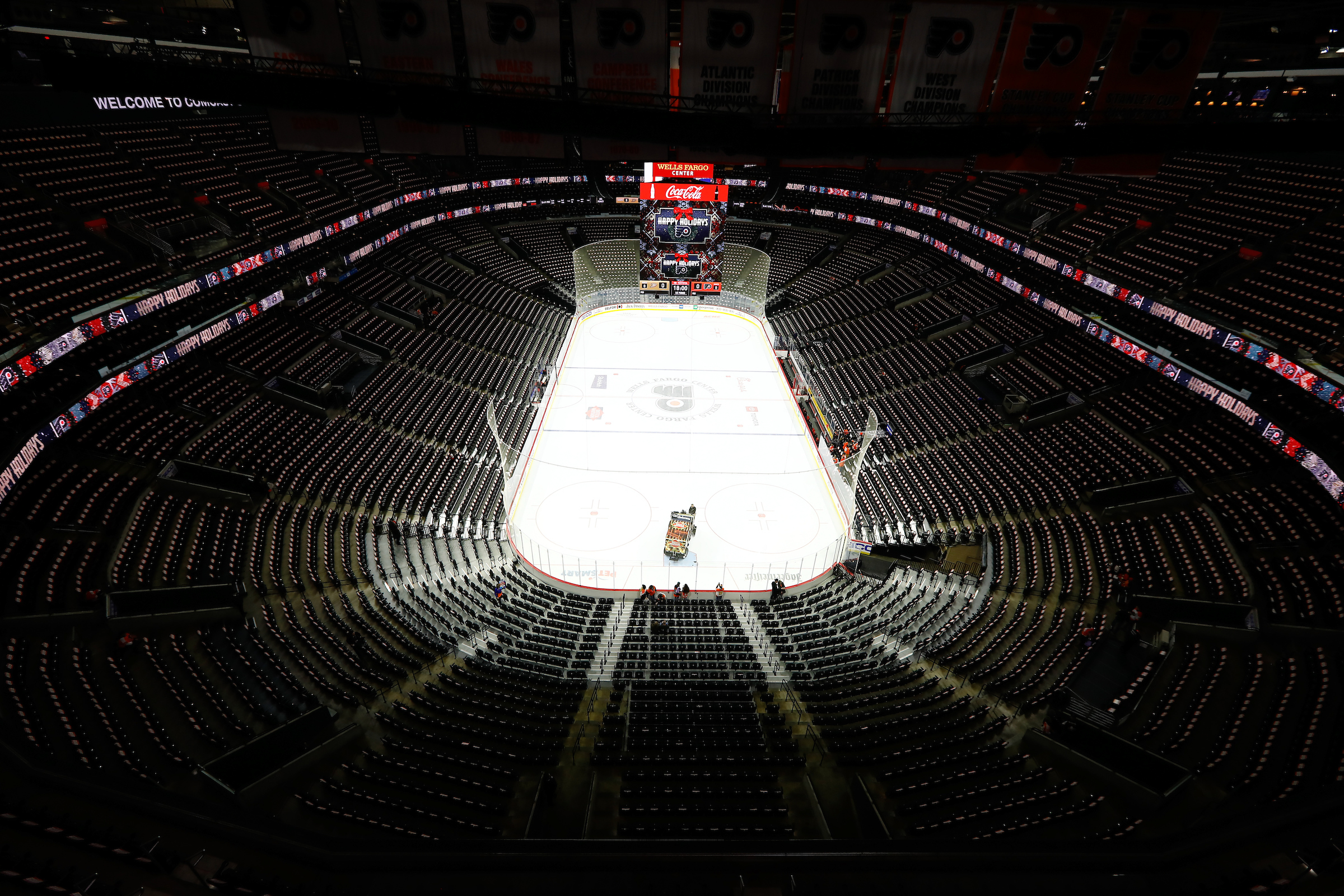 It's time to bring a PHF team to Philadelphia
With the 2022 Premier Hockey Federation All-Star Showcase in Toronto coming up on January 29th, there's a lot of excitement in the air in women's hockey right now. The league is going strong and is seemingly growing more and more in popularity by the day, and there's plenty of parity and competition among the league's six clubs. With the increasing popularity comes the opportunity for the PHF to possibly expand into more markets in the future, and one particular city that would die for a team is Philadelphia.
The city is an obvious sporting hotbed with plenty of hockey fans and plenty of women's sports fans. People have been clamoring for a WNBA team to come to Philadelphia for years now, and perhaps a PHF franchise could be in the cards too. In fact, the PHF tweeted a question to its followers back on December 12th about where fans would like to see the league expand to next, and there were quite a few answers in favor of the City of Brotherly Love.
philadelphia, please.

— mio (@flyerswitch) December 12, 2021
Philadelphia!

— Ty (@Hickey_93) December 13, 2021
Philadelphia please I've been asking for a while

— Dom (@DAllizzo) December 13, 2021
How is the answer to this not automatically Philadelphia?

— Dress to KILT (@DressToKILT) December 12, 2021
PHILLY

— Flyersfan3344 (@Flyersfan3344) December 13, 2021
Philly, please!!

— Nora Cothren (@NoLowCo) December 13, 2021
Philly Philly

— Brody Clemmer (@brodyclemmer) December 13, 2021
Philly!

— Michael Reaves (@icehockeymike37) December 12, 2021
There's plenty more responses in favor of Philadelphia, but I think you get the point. People would go nuts for a PHF team to root for here! It gives the city a team to cheer for, and it gives the league another team in the Northeast to compete against the league's best. They could also form an instant rivalry with the Metropolitan Riveters, who play in Newark, New Jersey at the RWJ Barnabas Health Hockey House.
It would be especially exciting if the Philadelphia Flyers could partner with the potential team and help give them the resources to succeed and generate more fanfare in the city. It would also be refreshing to see the Flyers commit more to growing the women's game and take an initiative that most other NHL franchises have not so far. Snider Hockey has done a lot to help grow the game, and the Flyers have obviously been involved with them, but the team could be even more involved at a higher level.
The new franchise could potentially play their home games at Wells Fargo Center, or if that's not feasible, there's other rinks in the area that could easily serve them, such as the Flyers Training Center in Voorhees, New Jersey, or the Class of 1923 Arena at the University of Pennsylvania in Philadelphia.
It's also not just about being a market that deserves a team, but it's about growing the game and helping young women and girls learn about hockey and encouraging them to get involved. Think about when the PWHPA brought their Dream Gap Tour to the Flyers Training Center from February 29th to March 1st, 2020. It gave girls in the Philadelphia and South Jersey area a chance to see some of the greatest players in the world up close and personal.
Amanda Kessel, Marie-Philip Poulin, Renata Fast, Kendall Coyne Schofield, Hilary Knight, Natalie Spooner, Jocelyn Lamoureux-Davidson and Monique Lamoureux-Morando, Sarah Nurse, Nicole Hensley, Brianna Decker, and more were present for the showcase, which was sold out. ESPN even streamed the event as well.
Had such an amazing weekend in Philly. These players continue to inspire young girls and push for something better.

What a blast it was to be on the bench with Team Decker and get to know some of the Americans! This all makes me so proud to be a part of the @PWHPA #ForTheGame pic.twitter.com/2I09zmEnCz

— Chelsea Purcell (@cpurcell_5) March 2, 2020
That's a wrap in Philly!
A sold out event for women's hockey, the #DreamGapTour was a fun, successful weekend of hockey.

Thanks to the @PWHPA for bringing this event to Philadelphia!@lwilly17 @ksauve32 @SniderHockey pic.twitter.com/nxNCiFpon7

— The Pigeon Coop (@The_PigeonCoop) March 1, 2020
Our #DreamGapTour weekend in Philadelphia, PA is off to a FLYING start 🔥 pic.twitter.com/ZGDhd0ZcC6

— PWHPA (@PWHPA) February 28, 2020
go to see the @PWHPA tour in Philly this weekend with my bestie! Words can't describe how cool it was to see @HilaryKnight play in person!#ForTheGame pic.twitter.com/yIWXbXEKJY

— the wee lesbian (@wee_lesbian) March 2, 2020
Just think about how successful that was for women's hockey and for the area, and how integral that was for young women and girls that were able to attend and go home afterwards thinking that they could play hockey and that they belonged in this sport. It showed that this area is fully in love with women's hockey and is committed to growing the game, so why not bring a PHF team here to Philadelphia to fully embrace that sentiment?
The pieces are definitely in place for a PHF franchise to succeed in Philadelphia, but it's just a matter of if, and hopefully when, the league expands into the city.