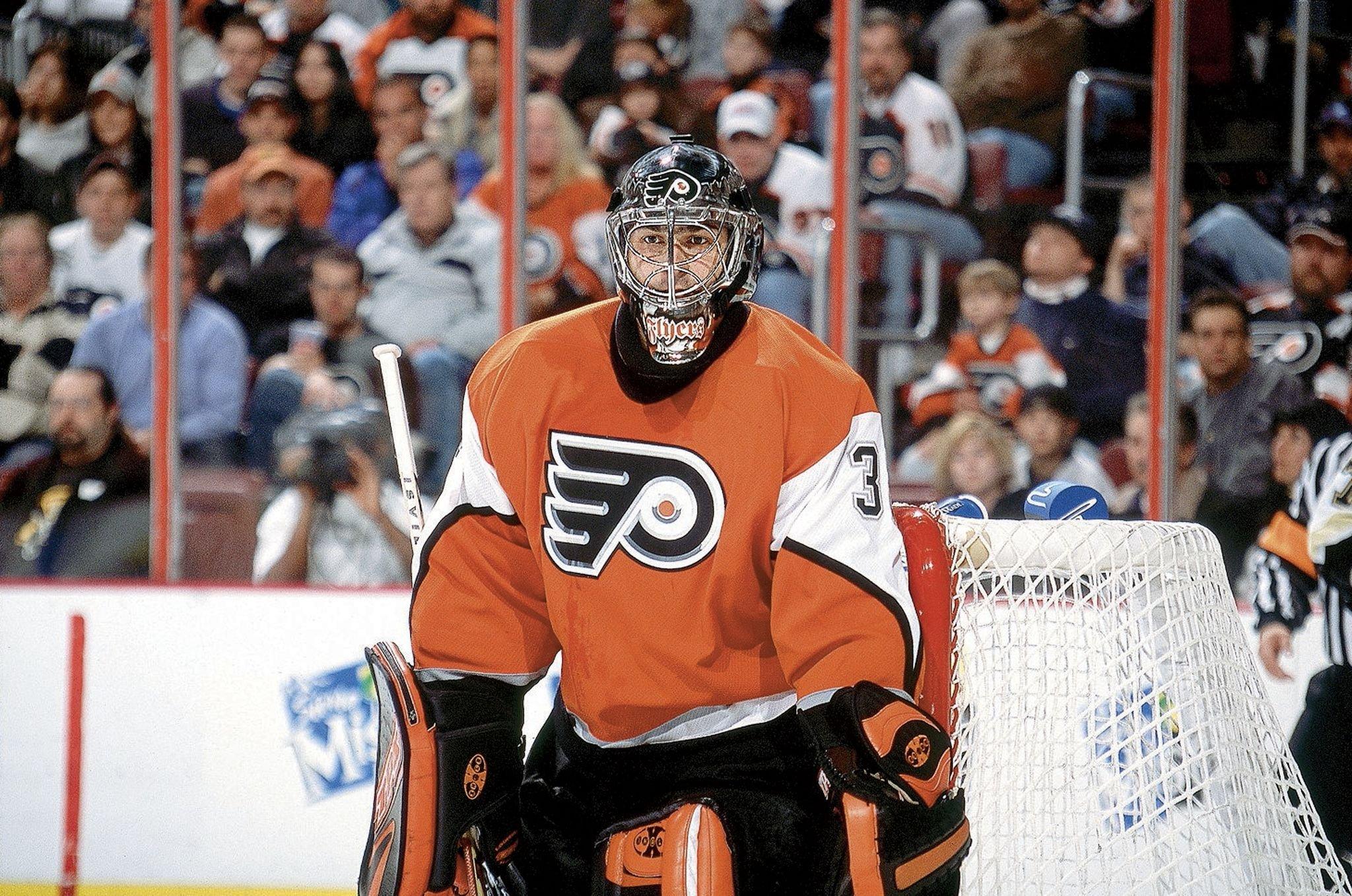 Former Philadelphia Flyers goaltender Roman Čechmánek has sadly passed away at the age of 52.
Roughly translated from the initial article that was written in Czech:
"Tragic hockey news. Roman Čechmánek, a former excellent goalkeeper, died at the age of 52. Olympic champion from Nagano 1998 and three-time world champion. The circumstances of his sudden death are not yet known. It is known that the native of Zlín had serious financial problems in recent years, due to which he also appeared before the court. During this period he divorced his wife Dagmar. He is survived by three children, sons Jakub, Roman and daughter Kateřina. Son Roman is also involved in hockey, last season he played for first league Zlín. Dad was his mentor, his role model. He was the one to find his father without signs of life.
"What?!" Antonín Stavjaňa, Čechmánek's former longtime teammate, could not believe the sad news. Information from iSport.cz was confused with him. Subsequently, it was also confirmed to him by his brother Miroslav, who heads the hockey club in Uherské Hradiště, where Čechmánek led the youth.
According to information from iSport.cz, the former goalkeeper fell ill on Saturday, did not come to the match in the morning and did not answer the phone. It shouldn't be suicide. "It was confirmed to me by his son Roman, who found him. Yesterday he didn't go to the match with the boys because he was sick, today he was supposed to go with the children too, but he didn't even respond to the news," Miroslav Stavjaňa told ČTK. He added that Čechmánek was not sick.
The former goaltender was spectacular for the Flyers in his short tenure with the club, especially in the regular season. After being drafted in the 6th round of the 2000 NHL Entry Draft, he quickly usurped Brian Boucher in 2000-01 and ran with the starting job. He finished 2nd in Vezina Trophy voting after posting a 35-15-6 record, a.921 SV%, and a 2.01 GAA with 10 shutouts.
In 2001-02 he went 24-13-6 with a .921 SV% and a 2.05 GAA with 4 shutouts and then he went 33-15-10 with a .925 SV% and a 1.83 GAA with 6 shutouts and shared the William M. Jennings Trophy with Robert Esche and Martin Brodeur in 2002-03.
In Flyers history, he ranks 6th all-time in wins with 92, is ranked atop the list with a 1.96 GAA and a .923 SV%, and is 9th in games played with 163. Čechmánek was also 9-14 in the postseason with a .909 SV% and a 2.33 GAA with 3 shutouts. Čechmánek was an unorthodox goaltender, played a very different style, but he made it work with 20 shutouts in 3 seasons for the Orange and Black.
Roman Cechmanek makes a ridiculous save which would soon lead to a penalty shot game winner by Michal Handzuspic.twitter.com/j22M9CGX0C

— Coots (@YaBoyCoots) February 19, 2022
He was traded to the Los Angeles Kings after a few run-ins with his teammates and the lack of playoff success boiled over. He went 18-21-6 with a .906 SV% and a 2.51 GAA with 5 shutouts in his only season with the Kings.
We send our condolences and best wishes to Čechmánek's family and friends.
2024 Stadium Series Trip
Flyers Nation and Philly Sports Trips have teamed up to bring you on an amazing bus trip to the 2024 NHL Stadium Series between the Flyers and Devils. Place an early deposit to reserve your spot at the ultimate tailgate experience at MetLife Stadium before the game. The package includes a game ticket, round-trip charter bus, an all-inclusive tailgate party with unlimited cold beverages, "Philly Style" catered food, live entertainment, and more.