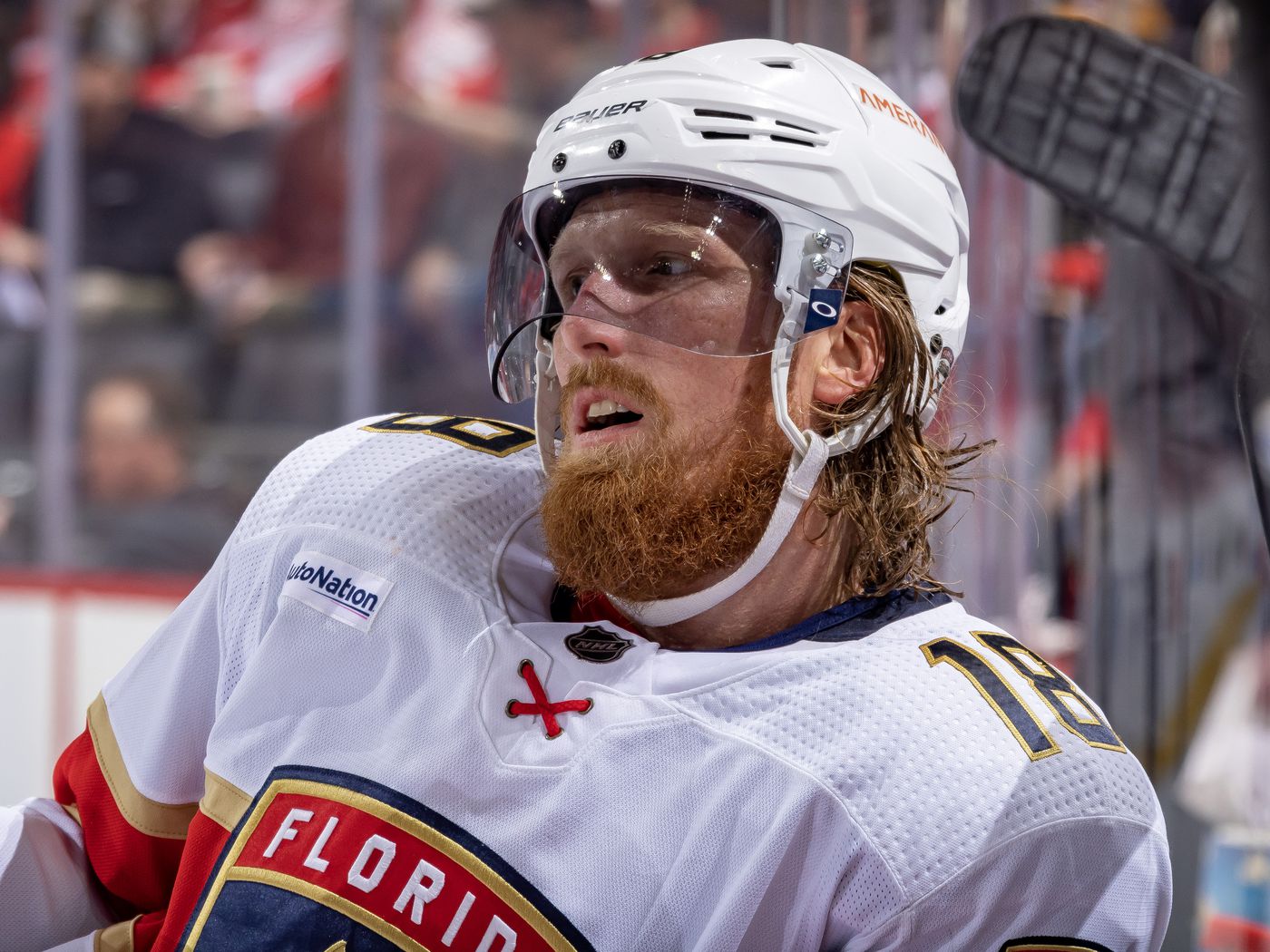 The Philadelphia Flyers announced this morning that the team has signed defenseman Marc Staal (36) to a one year, $1.1M deal.
Staal had 15 points (3 G, 12 A) in 82 games with the Florida Panthers last season and appeared in every playoff game during their Stanley Cup Final run (21 GP, 0 PTS).
The longtime NHL defenseman is no stranger to the Philadelphia Flyers organization, having played with the New York Rangers for over a decade (2007-2020). John Tortorella was his head coach during his entire tenure with New York (2009-2013).
A veteran of 1,101 NHL games, Marc Staal will bring some needed experience and leadership to a young, rebuilding Flyers team. To put it bluntly, Staal's not a good NHL player anymore, but Philadelphia won't be winning many hockey games anyway. If he stays healthy and plays every night, a contender might look to shed a late round pick at the trade deadline for his services.
Marc Staal has signed a one-year, $1.1M deal with the Philadelphia Flyers. Staal is a veterean & depth defenseman who should help the Flyers get a higher draft pick & also be traded before the TDL. pic.twitter.com/RImaiDJV1R

— Andy & Rono (@ARHockeyStats) July 3, 2023
Travis Sanheim, Rasmus Ristolainen, Cam York, Nick Seeler, and Sean Walker (acquired from LA in Ivan Provorov trade) figure to be in Tortorella's plans come opening night and Staal could round out the list as a 6th or 7th defenseman.
Marc Staal joins a growing list of "D" looking to claim one of the final spots on the roster: Ronnie Attard (24, 2 NHL GP in 2022-2023), Egor Zamula (23, 14 NHL GP), Adam Ginning (23, 1 NHL GP), Helge Grans (21, acquired from LA), Emil Andrae (21, 10 GP in Lehigh Valley)
The Staal contract is very flexible at one year and the $1.1M salary.
For what it's worth, the burying threshold this year is $1.15 million, & Staal's contract is $1.1 million, meaning that if the Flyers did waive Staal & send him down, they could remove his entire cap hit from their books.

Not to say they'll do that, but the flexibility is there.

— Charlie O'Connor (@charlieo_conn) July 3, 2023
GM Daniel Briere continues to make the right moves needed for a new era of orange – short, inexpensive contracts that keep the team's options open. The Philadelphia Flyers will have another shot at an elite talent in the 2024 NHL Draft with the quality of the current roster.
All that's needed is the young players to keep progressing during the 2023-2024 season, while hearing the right voices in the room.
2024 Stadium Series Trip
Flyers Nation and Philly Sports Trips have teamed up to bring you on an amazing bus trip to the 2024 NHL Stadium Series between the Flyers and Devils. Place an early deposit to reserve your spot at the ultimate tailgate experience at MetLife Stadium before the game. The package includes a game ticket, round-trip charter bus, an all-inclusive tailgate party with unlimited cold beverages, "Philly Style" catered food, live entertainment, and more.