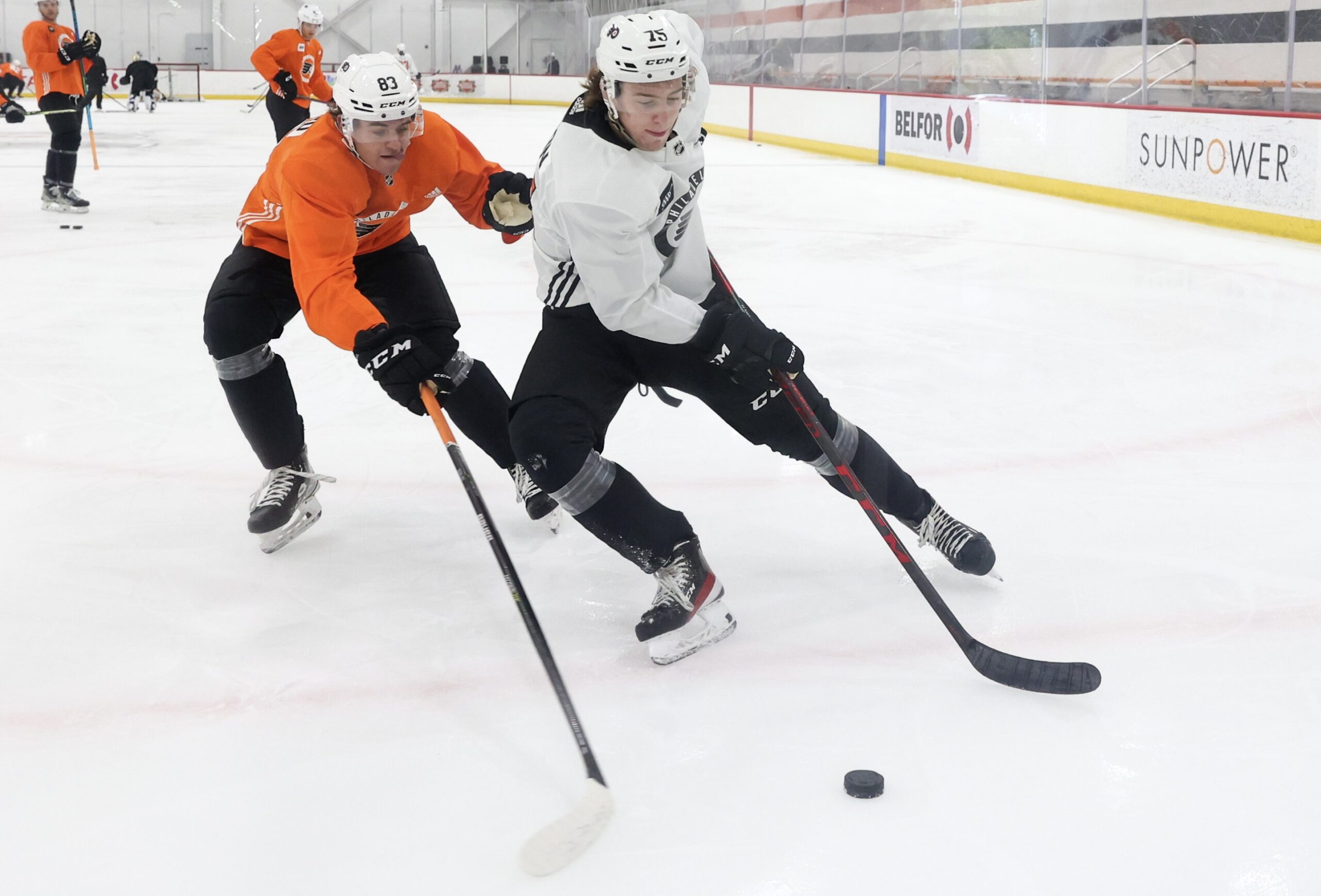 Flyers Sign Ethan Samson to ELC
Ahead of their matinee against the Los Angeles Kings and on the final day of 2022, the Philadelphia Flyers announced that they have signed defenseman Ethan Samson to an entry-level contract.
Samson was drafted by the Flyers in the 6th round of the 2021 NHL Entry Draft and currently plays for the Prince George Cougars of the WHL.
Samson was named the 28th captain in franchise history for Prince George earlier this season and the 4 year-Cougar has only been getting better with age. Standing at 6'3" and 183 pounds, the right-handed shooting defenseman has 9 goals and 24 points in just 27 games. His post-draft season had him scoring 15 times and adding 28 helpers across 68 games in 2021-22, which was a nice step up from his draft year in 2020-21 where he scored 12 points in 22 games.
He is still only 19 years of age, has plenty of time to fill in his frame, and has room to develop but the Flyers are excited about his prospects, and being a right-handed shooting defenseman can take you a long way in today's NHL. Samson was the 5th Flyer drafted in 2021 behind Samu Tuomaala (2nd round), goaltender Alexei Kolosov (3rd round), defenseman Brian Zanetti (4th round), and defenseman Ty Murchison (5th round).
Elite Prospects highlights Samson as, "he pre-scans on retrievals, occasionally makes a crafty backhand pass into space, and accelerates through passes to join the rush. Currently, Samson's best area is defence, where his physicality, consistent motor, and the occasional early stop in neutral zone provides an encouraging framework."