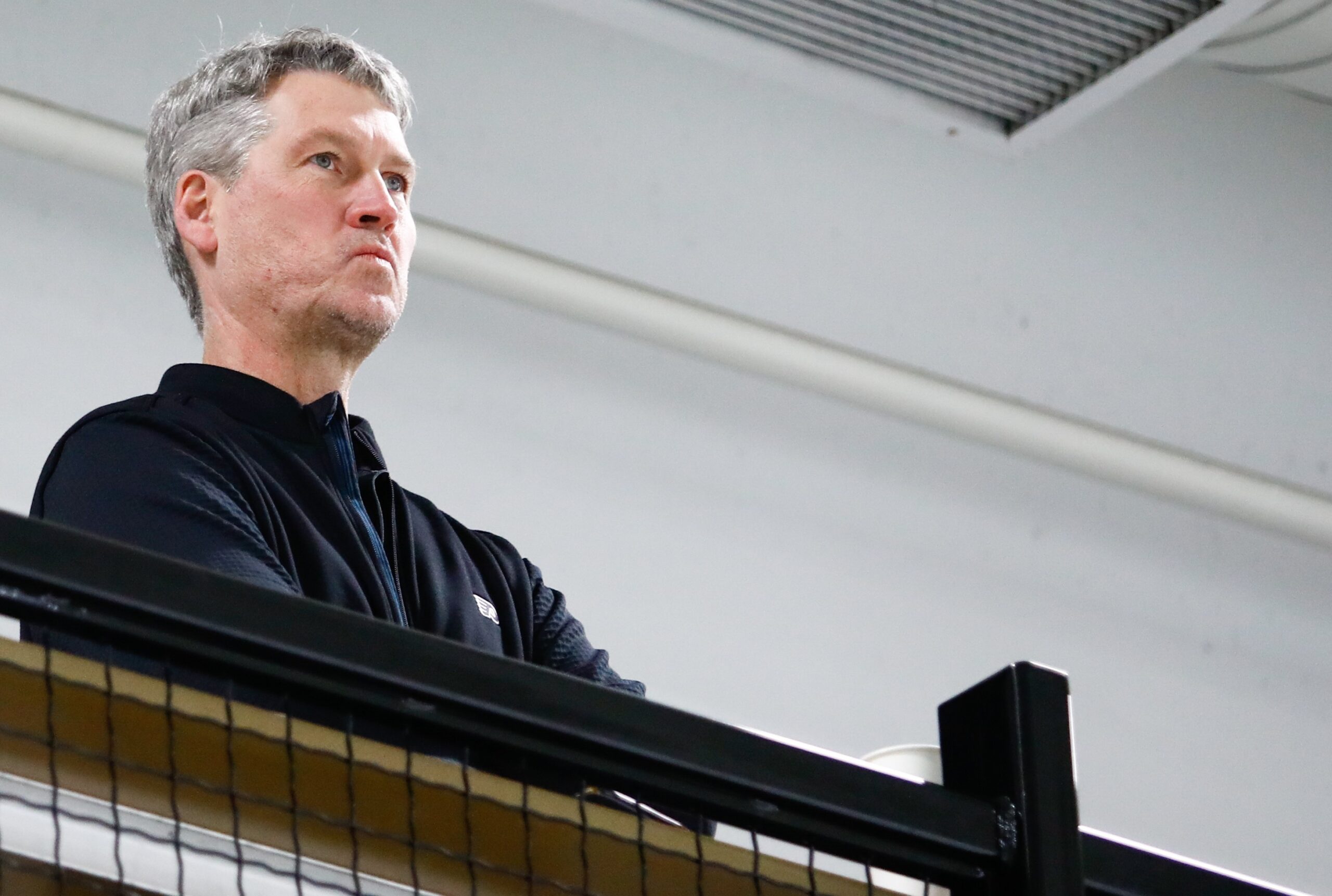 Giving Chuck Fletcher a Blank Cheque: The Tale of Another Re-Tool
Dave Scott's blank cheque statement on Wednesday raised several alarm bells, red flags, and eyebrows. The press conference showed us many sides to the Philadelphia Flyers' quandaries, however there were several bold statements uttered that should worry the fanbase a little moving forward.
"We're going to give a blank cheque, we're going to get this right…I want it right now." 
Scott endorsing his general manager is one thing, as there's some sort of attachment issue when it comes to firing your handpicked "guy". We saw that with Ron Hextall when he didn't want to fire Dave Hakstol. We saw that with Chuck Fletcher when he didn't want to fire Alain Vigneault, and we saw it Wednesday when Scott gave Fletcher his vote of confidence for this year and the next.
The blank cheque statement sort of shows an inability to realize what the problem at hand is. The Flyers aren't built like a playoff team on the cusp of contention, where a few moves would change the trajectory of this franchise. The Flyers are a team that have undergone several re-tools and a failed rebuild; failed because it wasn't fully orchestrated. The Flyers are also a team that have managed the cap properly, haven't managed current and future assets properly, and the development of some players.
What the blank cheque statement also implies is that Scott wants to satiate the fanbase with what he thinks the fanbase wants. He is visibly angry and upset, as is the case with everyone wearing a suit that works for the organization, however there are other routes to explore other than making big splashes. Fletcher has swung for the fences a lot in his tenure and it's becoming very reminiscent of Paul Holmgren's days as a general manager, which is not a comparison you want to be associated with.
The win-now mode has hampered this franchise for decades, and in the process we have had to go through some very lean years with high-paid, over-paid, overvalued, over-the-hump, and bad players and contracts. Paul Holmgren's final years were so bad that his inevitable "promotion" was on the wall. Ron Hextall was seen as the saviour and in his own way he got out of that salary cap mess. Unfortunately for him the summer where the Flyers had $30+ million to spend was given to Fletcher.
He has spent to the cap and in return the Flyers have one playoff series win to their name and are on the cusp of missing the playoffs in back to back seasons for the first time since 1992. If there's one thing we learned about Holmgren's tenure is that spending money all willy-nilly doesn't reap any success unless you spend it wisely. Who knows what Hextall would've done with all that money, but Fletcher ran with it and made some big changes; however nothing has worked out for him.
Case in point, the present, where the Flyers sit at the bottom of the Metropolitan Division with a 13-22-8 record and currently on a 13 game winless drought (0-10-3). Usually the seat would be scorching hot if the general manager of said team was still employed, however Scott and the rest of the Flyers brass believe it is best to continue employing Fletcher as the general manager.
Scott and Fletcher believe in the core of the team, a core that is suspiciously short and injury riddled in Kevin Hayes, Sean Couturier, Joel Farabee, and Ryan Ellis. Scott and Fletcher believe in the foundation of the team and that COVID and injuries are the root of all their problems. Scott and Fletcher also believe that with a few changes, big ones at that as well, they will be in contention as soon as next year. So forget the idea of a 3, 4, or 5 year rebuild because the Flyers brass is on it!
There's a faction of people who believe that the fans have severely overreacted after the press conference and that the ownership and management group acquiesced most of the problems at hand. To them I say, what about the last 5-10 years makes you so confident that changes are going to happen and that they're going to be successful? Everything that Holmgren did in the latter half of his reign turned sour. Everything that Hextall did was essentially a mirage that was covered by an iron curtain. Now, everything that Fletcher has done has turned sour but things should be okay because management says changes are coming?
There are a few monumental stages coming up to really decide whether or not this group understands the problems at hand. Claude Giroux's future has turned into a saga of he-said-she-said and ultimately it's his decision on whether or not he wants to play elsewhere. Then you have Rasmus Ristolainen, who arguably has the second-most trade value at the moment in terms of players who should be readily available. There's strong speculation that he might not be moved either and that the Flyers might extend him to a very lengthy contract. Both these moves would go against what is actually required and would continue the trend of fake it till you make it.
It's easy to say that there are problems plaguing this team, I think everyone can see that very clearly. But to say that there are problems and then to continue on by saying that you're going to give the general manager of this sunken ship a blank cheque because you like the moves that he's done, the foundation that he's built, and the core that he's assembled, shows us exactly where this franchise is going; absolutely nowhere.
Colour us surprised and prove us wrong, show us that you have the mettle and the fortitude to save this franchise from utter oblivion. Everything that has happened since the unfortunate run to the Stanley Cup Final in 2010 has been blind ambition to return to the promised land. Yet, we've only won two playoff series since 2012 and aren't any closer to the playoffs. In fact, the Flyers are closer to the basement than they are to a Wild Card spot.
Tearing down every wall for a rebuild wouldn't be easy either but it's the simplest solution to solving a decade-long problem. You're doing the same thing over and over again, expecting different results. I'm not sure that should be the basis of operations anymore. At least under Hextall's "refresh" there was hope and optimism because of the prospect pipeline. We didn't realize that only a few years later, that pipeline would be almost completely dry but it was something to look forward to. Right now, there doesn't seem to be anything to cling onto.
For the time being, everything is in Fletcher's hands and whether or not that's a good or bad thing remains to be seen. The idea of Wednesday's press conference was to satiate the unhappiness that has completely overtaken Flyerdom, but in fact it did the opposite and has us all wondering where this franchise is heading and if they actually understand the problems at hand. Only time will tell what these so-called "changes" are going to be and going to look like, but if they think that another re-tool is required and that the Flyers are still in a win-now mode, they're strongly mistaken. Accept the consequences of your actions and do the right thing, because that 3-4 year rebuild window will most likely be extended to 5-6 years if another re-tool is in store.