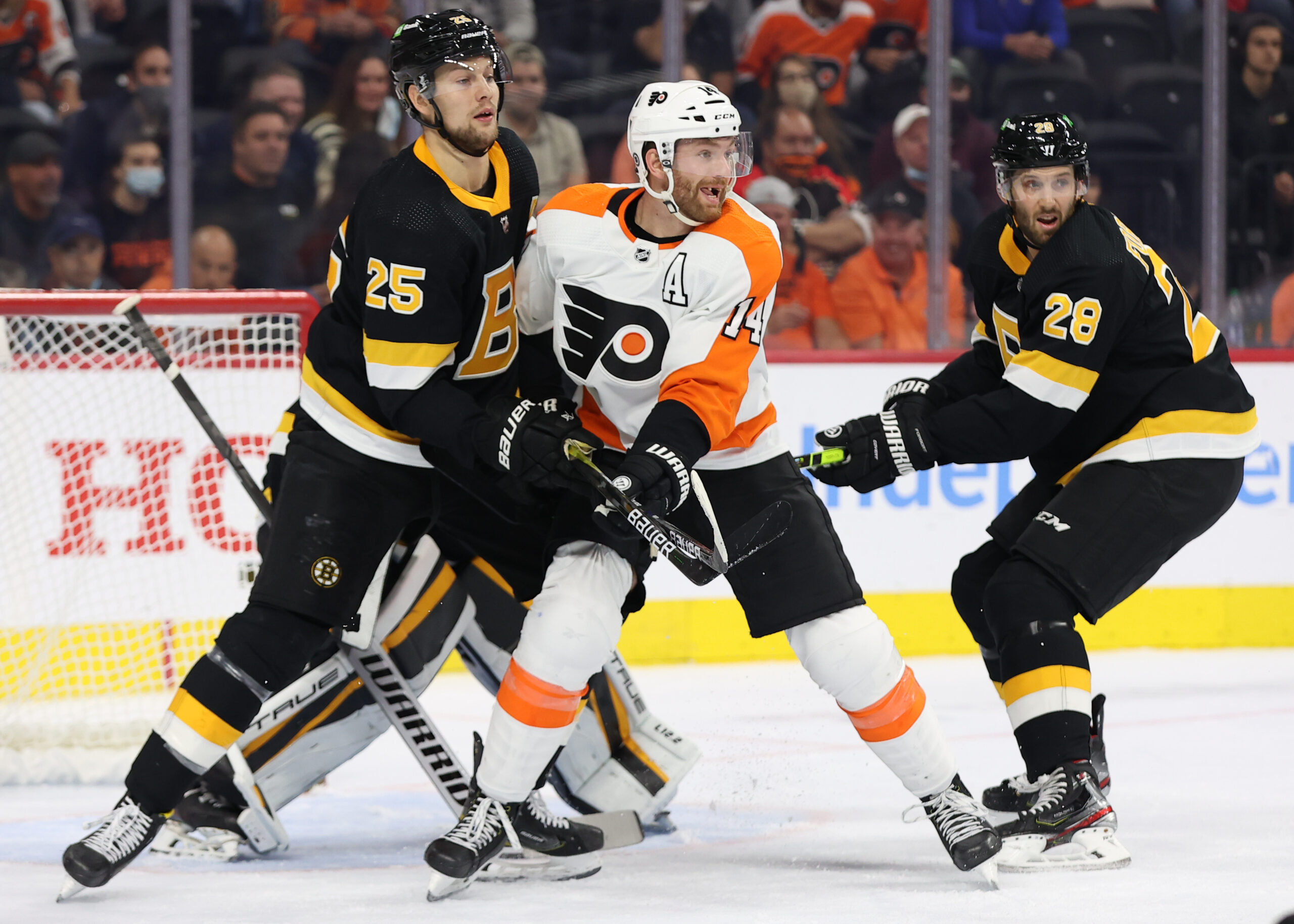 Flyers unveil official 2022-23 preseason schedule
We finally have an official date on when the Philadelphia Flyers will return to the ice, as the team has announced their schedule for the upcoming 2022-23 preseason.
The Flyers will play six games, three at Wells Fargo Center and three on the road. Philadelphia will take the ice on September 24th against the Boston Bruins for their preseason opener, and the full schedule is seen below:
Saturday, 9/24/22 vs. Boston Bruins, 7:00pm ET at Wells Fargo Center, Philadelphia, PA
Tuesday, 9/27/22 at Buffalo Sabres, 7:00pm ET at KeyBank Center, Buffalo, NY
Wednesday, 9/28/22 vs. Washington Capitals, 7:00pm ET at Wells Fargo Center, Philadelphia, PA
Saturday, 10/1/22 at Boston Bruins, 1:00pm ET at TD Garden, Boston, MA
Sunday, 10/2/22 at New York Islanders, 7:00pm ET at UBS Arena, Elmont, NY
Tuesday, 10/4/22 vs. New York Islanders, 7:00pm ET at Wells Fargo Center, Philadelphia, PA
The Flyers played the Bruins, Capitals, and Islanders for the entirety of their preseason last year, going 2-3-1 with one win each against Boston and Washington, respectively. In the 2021-22 regular season, the Flyers went 4-9-1 altogether against their four preseason opponents, including being swept in the season series by Buffalo with an 0-3-0 record and a ghastly 15 goals against total in that span.
Those six preseason games will be played during Philadelphia's training camp as they look to improve from their disastrous 2021-22 campaign that saw them finish with a measly 25-46-11 record and 61 points, bad enough for 29th in the league standings after posting a win total that's tied for the fifth-worst in a season in franchise history.
Younger players like Bobby Brink, Tyson Foerster, Egor Zamula, Cam York, Zayde Wisdom, Samu Tuomaala, and a slew of other prospects will look to impress the Flyers' brass and show they belong at this level, while veterans such as Ivan Provorov, Travis Konecny, Kevin Hayes, and Rasmus Ristolainen, among others, will try to rebound from disappointing seasons and begin the new season on a fresh slate.
The Flyers are in the midst of a challenging offseason and after the hiring of John Tortorella, getting ready to use the fifth pick at the 2022 NHL Draft on Thursday, and serving as a needle in the haystack of trade and free agency rumors, the franchise is in a pivotal moment in time to try and right the ship as they head into their 55th season.