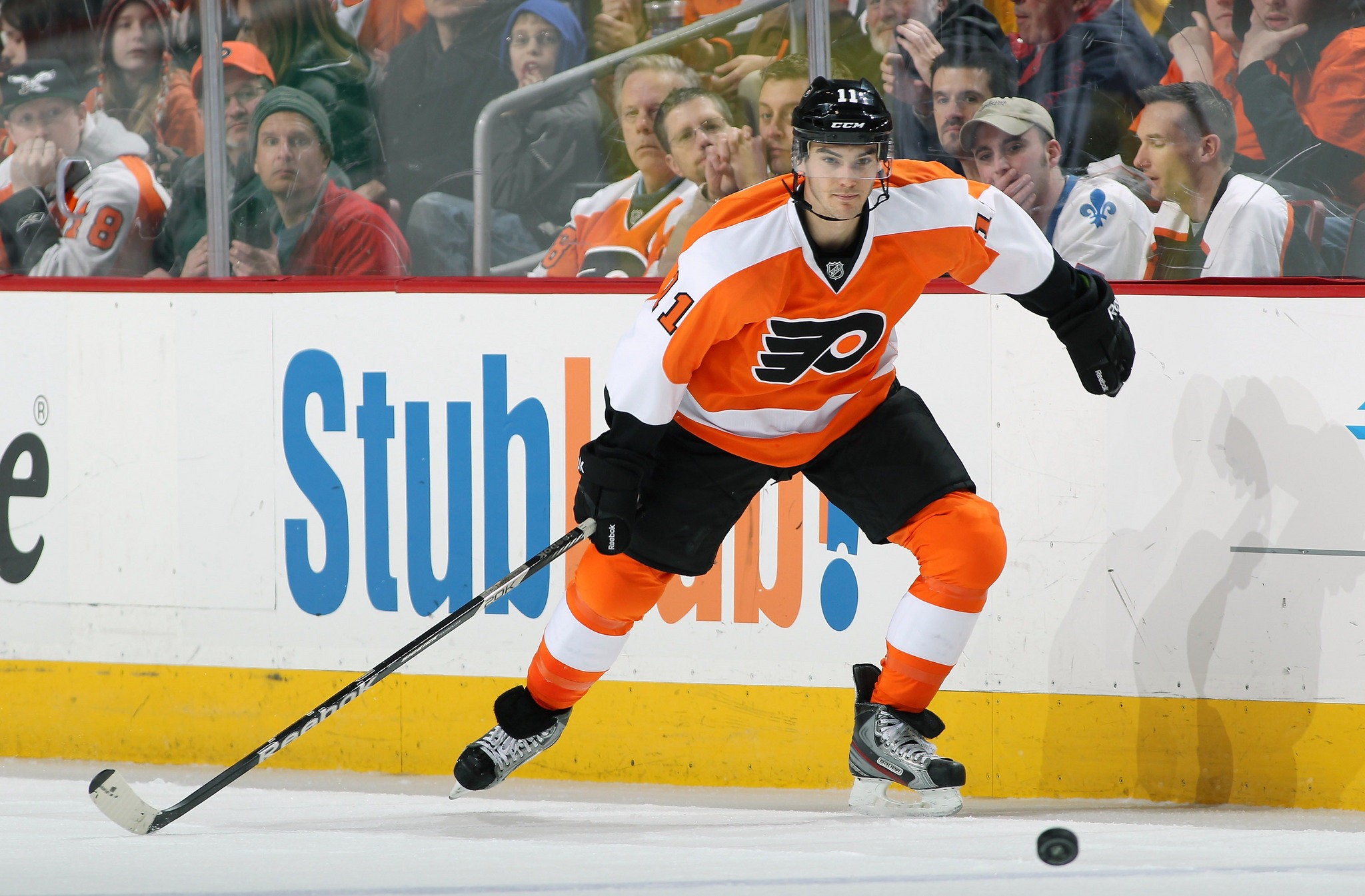 Former Philadelphia Flyers forward Eric Wellwood is moving up the coaching ranks after bouncing back from a life threatening injury in 2013.
Wellwood, still only 31, has been named the head coach of the ECHL's Newfoundland Growlers (Toronto Maple Leafs).
He became the youngest coach in the OHL during 2018 when the Flint Firebirds promoted him after an 0-9 start. Flint would go on to finish an abysmal 16-46-6-0 (.279). Eric Wellwood turned Flint into a winner with their best season in franchise history during 2021 (40-21-1-1).
The former Flyers prospect lost his dream of an NHL career on April 7, 2013. He slid feet first into the boards during a Phantoms and Bridgeport Sound Tigers game. Wellwood severed two tendons in his leg. Another tendon, his achilles, and an artery were also 70% severed.
Eric Wellwood (April 2013): "I had six minutes before I bled out. My trainer (Greg Lowden) later told me you usually have four to six minutes before you have lost too much blood. Once I learned how close (it was) a couple of days later, how severe it was, it sent a chill down my spine. (I'm just) happy to still be breathing."
Former Flyers/Phantoms defenseman Danny Syvret went viral after the injury occurred when he tweeted out a picture of Wellwood's skate. No video exists of the play.
Eric Wellwood (April 2013): "When I got there, a teammate said, 'Look at your skate.' It was full of blood so I just stepped on the ice and started skating to the Zamboni area (where the paramedics and team's dressing room was located) and my trainer caught up to me and helped me get off."
The Windsor Star: That blood loss could have killed him, and after getting emergency medical assistance at the rink he was rushed to the hospital. Wellwood's mother talked to the trauma surgeon and her son before he underwent two hours of surgery about three hours after the injury occurred. He needed a second surgery a few days later.
Wellwood had a solid 2011-2012 season with the Philadelphia Flyers. He had nine points (5 G, 4 A, +12) in 24 games and appeared in every playoff tilt (11 GP, 0 PTS). The 2009 6th round pick was on the Sean Couturier line with Max Talbot that famously shut down Evgeni Malkin in 2012.
Eric Wellwood (May 2014): "After the playoffs, I thought I was going to be on the Flyers the next year. I definitely put myself in a good position."
The 2012-2013 NHL lockout helped throw a wrench in those plans. Wellwood would play 58 games (9 G, 8 A, 17 PTS) with the Adirondack Phantoms and four games (0 PTS) with the Flyers before the horrific injury in April.
Eric Wellwood would never play a hockey game again. He retired 16 months after the injury and turned down a role to be an off ice assistant coach with Adirondack. Wellwood opted instead to be behind a bench and became a volunteer coach with the Windsor Spitfires (OHL) in 2013-2014. After that experience, he was an assistant coach with the Oshawa Generals (OHL) for three years (2014-2016) before joining Flint as an assistant.
Wellwood already has eight years of coaching experience at the young age of 31. Not many coaches can say that. The future is bright for Eric as he moves into a professional league.
Eric Wellwood: "I say all the time to my girlfriend and parents when they give me a hard time that I could have died."