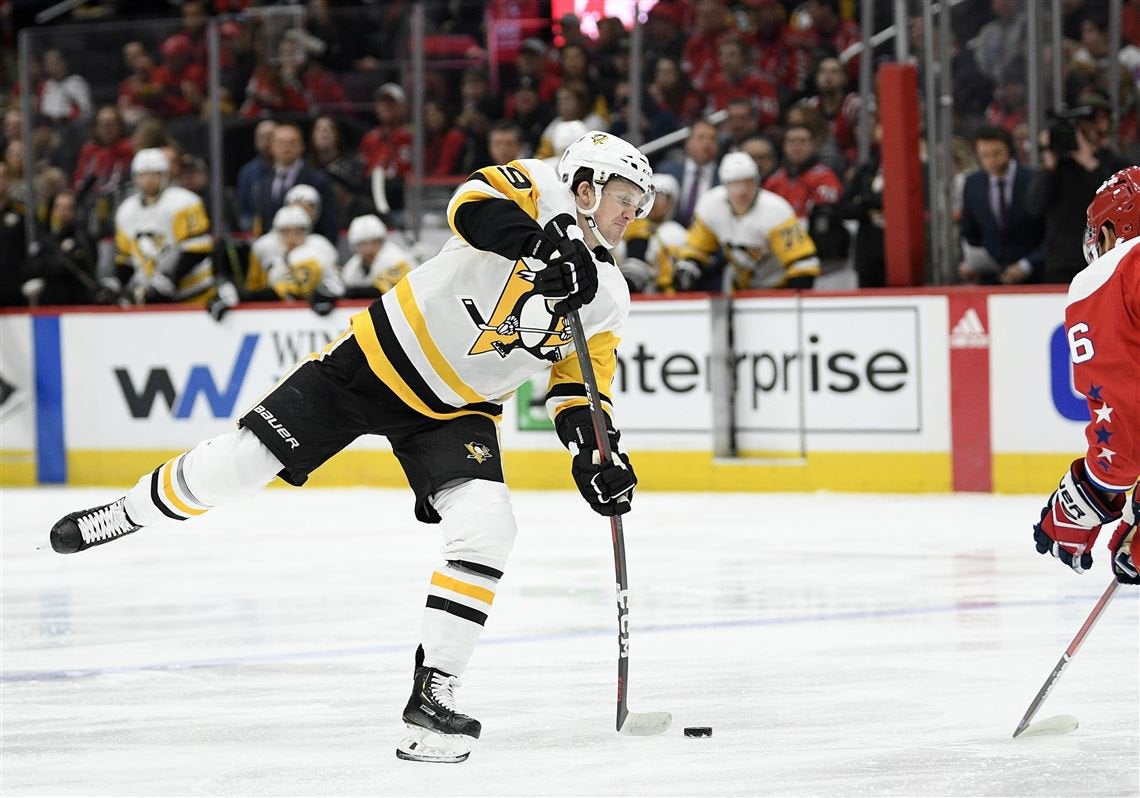 Every NHL General Manager (GM), except one, had to decide who to expose and who do not. Some GMs made smart decisions and protected every player they needed, like the LA Kings, New Jersey Devils, and New York Rangers, while others made fairly questionable decisions.
Understandably, the Expansion Draft is already over, and teams will have lost certain players already, but that does not mean GMs should be left off the hook for their poor decision-making. So here are a handful of the least defendable exposures of the 2021 NHL Expansion Draft.
This article will look at who were worthy protection candidates, why teams were foolish not to protect these players, and who I would have exposed instead. So, firstly, we head north.
Each player isolate page is courtesy of the fantastic work from Micah Blake McCurdy. Follow him at @ineffectivemath.
Jared McCann
Kyle Dubas acquired the ex-Pittsburgh Penguin just hours before protection lists were handed to the league. Oddly enough, the Toronto Maple Leaf's managerial staff believed that the previously defensively minded forward, who took a major step forward in his development this season, was not worthy of protection in the 2021 expansion draft. Personally, I believe this wasn't very intelligent. McCann positively impacted his team defensively and defensively for the Penguins in the 2020-21 season, unlike Holl, who has only positively impacted his team during one season where he played two games.
The most questionable aspect of this entire deal is how much Dubas surrendered to trade for a player that he then immediately lost for nothing. While Toronto might not view this as the largest loss ever, it is terrible asset management. In addition, the Leafs lost Filip Hållander, a solid prospect, for nothing at this point. Adding to this is that the protected player that made McCann be exposed is much worse for his team. Holl is not worth protecting over the other players that Dubas left exposed. For all of these reasons, it was a bad decision.
The only way I can rationalize the move for McCann is that Dubas wanted to protect Alex Kerfoot. Now, that is also not defensible either because the current Leaf's center has negatively impacted his team since he left Colorado. McCann is younger, has had better results more recently, is more likely still a center, and has a lower cap hit for the upcoming season. He is the player to keep over Kerfoot or Holl, but that obviously did not happen.
Yanni Gourde
The Tampa Lightnings third-line center, their fourth or fifth most important forward, and the driver of much of their playoff success is now a member of the NHL's newest franchise. This happened because Julien Brisebois decided to protect four forwards and defensemen. That decision saved Ryan McDonagh from exposure, a player who had poor results in the 2020-21 season, to expose Gourde, who is most likely a top-six center.
Yanni has better offensive impacts; defensive impacts is signed for less money, for less time, and is three years younger than McDonagh. People may argue that the Lightning needs the four defensemen they currently hold to win another cup, but that simply does not bear true when looking at any analytics. Replacing McDonagh is replaceable and carries a contract that is difficult to justify. Maybe losing the American defender upsets the balance of their backline, but there is no reason to protect him over Gourde. Simply, Yanni is just better at hockey than Ryan.
Carey Price
I do not particularly think Price is worthy of the acclaim he receives; however, he is the face of the Montreal Canadiens franchise. That should be enough to protect their star goaltender from the expansion draft. Secondly, Montreal is spending over thirteen million dollars against the cap just on goaltenders. Maybe getting out of Price's cap hit is worth losing him for nothing, but it is a difficult action to accept. If I were a Habs fan, this would not sit easily with me.
Adding to this, Marc Bergevin essentially said that Price's contract was bad and the team would be ok losing him because he is not worth that money. Now, I agree, but this is the wrong way to go about this. Everyone saw Bergevin's attempt at four-dimensional chess right after he exposed his star goaltender, but that should have never been the case in the first place. Maybe Price is seriously hurt, which was ultimately why Seattle was not selecting him, but it was an unnecessary gamble for Montreal to take.
Troy Stecher
For a team deprived of NHL talent, the Detroit Red Wings made a questionable decision to expose one of their few defensemen who actually positively impact on-ice results. Acquiring and protecting Nick Leddy was a massively flawed idea and one that led to one of their few NHL-caliber defensemen being exposed. If I were any other team in the league, I would immediately call Steve Yzerman about Stecher. He has a low cap hit, has one more year on his deal, and drives play, unlike almost every other Red Wing defenseman. He would fit on almost any team's bottom defensive unit in the league. It would be a no-brainer inquiry.
Josh Bailey and Jordan Eberle
Both of these players were exposed to create immediate cap space so that the New York Islanders could sign their youngsters in upcoming years. However, that idea failed to realize that the team is trapped in a cap prison because three fourth-line-level players make eight million against the cap, with two of them, Matt Martin and Cal Clutterbuck, making over three million each. So, if Lou Lamoriello is wondering how to create the cap space to sign Matt Barzal, I have found the way. Lamoriello needed to offload these players at all costs because all three hurt the Islanders when they step on the ice and cost an arm and a leg. Adding to this, each player is over thirty and older than Eberle and Bailey.
Their issue is a supposedly high cap hit for Bailey and Eberle, even though Eberle's is firmly deserved. Jordan is one of the more impactful players on their team and has been a key component to their playoff runs. The Islanders desperately need finishing talent and general hockey ability. Eberle has both in spades and has a massive offensive and defensive impact. Losing him for nothing is foolish and exactly what happened.
For Bailey, the issue is more that he provided vastly more to the Islanders than the three players I spoke about above. He does not have the best impacts in the league, but he is closer to providing valuable play than the other three. That is enough to protect him in the expansion draft. It is clear that Lou was trying to offload money quickly, but this was simply not the way to complete that goal.
For what was a tough week for NHL GMs, many of them overthought this entire process and made some questionable calls along the way. While most will not get punished for their ideas, it is probably important to note what these managers thought of their team. Many decisions makers made many doubt their ability even more after this most recent expansion draft.