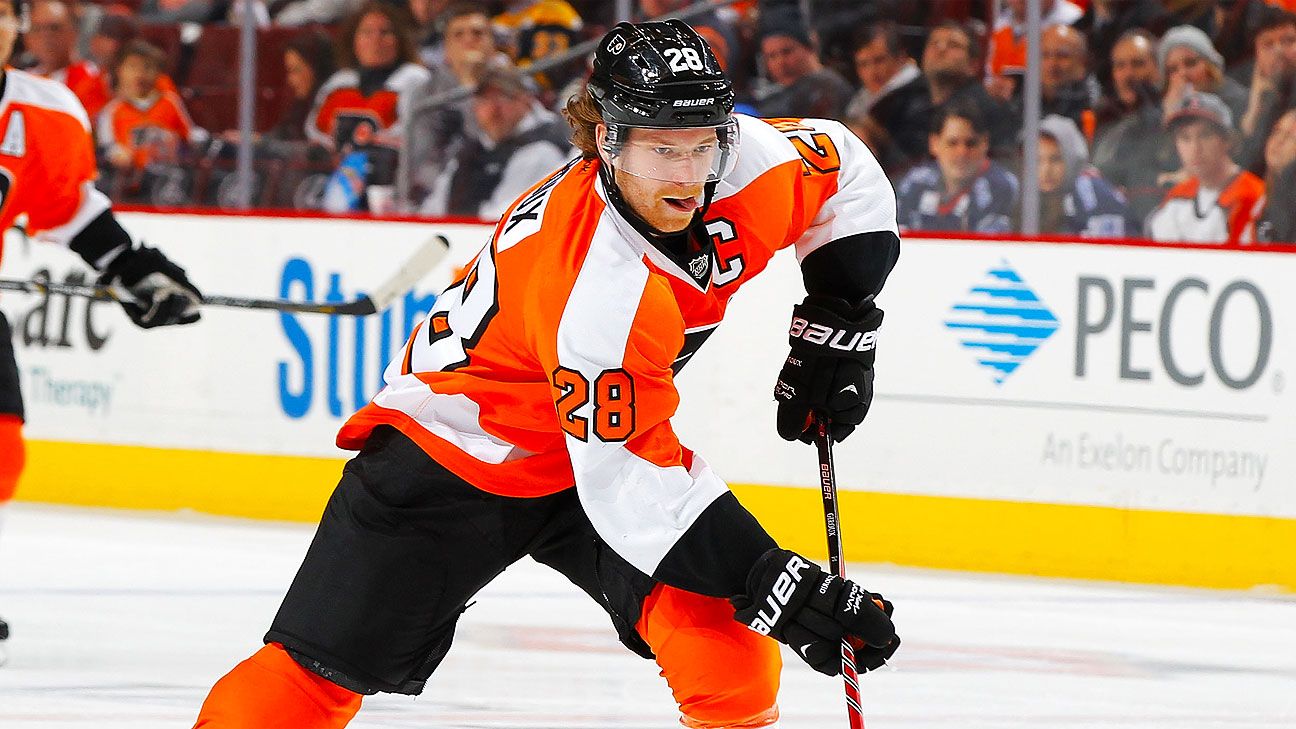 Why the Flyers should trade Claude Giroux and Sean Couturier…
…if they aren't going to resign them.
The most important job of a sports general manager is asset management. Chuck Fletcher cannot let his two best players walk into their last year without a new contract or on the roster. Giroux and Couturier are still top-line players in the NHL and they will probably take up $14-17 million of the 81.5m cap room. That's a considerable chunk but fair value for two of the longest-tenured Philadelphia athletes.
Now I know there is a sizeable contingent of Flyers fans who want to trade Claude Giroux for a slice of Stock's pound cake and a sixer of Yards' Brawler. (Side note: both of which are in the Philly Mt. Rushmore for most overrated items along with cheesesteaks from Pats and Melrose diner) If Claude Giroux wants to retire as a Flyer then we should give him that choice. He is the 2nd most talented Flyer in my life behind Eric Lindros and can still contribute to the team. 
Why trade them now?
Teams can exceed the salary cap by 10% in the offseason so this opens more teams that could fit Giroux under the cap. Also, Couturier and Giroux's values will most likely decrease as the year goes on because fewer teams will be able to fit them on their rosters or the Flyers will have to take back a contract or contracts from other teams.
What could we get in return?
This returns to asset management. If you trade Giroux, it is most likely to a team that is close to competing for a cup because of his no-movement clause. I could see Vegas or Calgary being interested. Vegas could offer Jon Marchessault and futures. Would Calgary send Johnny Hockey or Sean Monahan with a little sweetener for Giroux?
For Couturier, you could go in a multitude of different ways. Would Buffalo be interested in Couturier (with an extension) and another asset or two for Jack Eichel? Would Seattle trade a boatload of assets that includes the 2nd overall pick for him? Franchise centers are one of the hardest things to acquire, especially for an expansion franchise. Would a Couturier for Seth Jones swap turn the hockey world upside down? Flyers need a right-handed defenseman and both are unrestricted free agents after the 2021-22 season. What if we added Patrik Laine and Nolan Patrick to this trade? Columbus needs a center or two.
I would prefer to resign both players and I would try to move other high salary players like Jake Voracek, James van Riemsdyk or even (whispers) Kevin Hayes. Although there are numerous obstacles to moving those players and getting value for them. Everything comes back to asset management.
My guess is no matter what Flyers fans would not be happy with any outcome. The key for Fletcher is to try to negotiate these deals prior to the expansion draft and have Giroux and Couturier with new contracts before the 2021-22 season starts or trade them early in the offseason. With this being the most important Flyers offseason, these decisions will make or break Chuck Fletcher's tenure as GM of the Philadelphia Flyers.