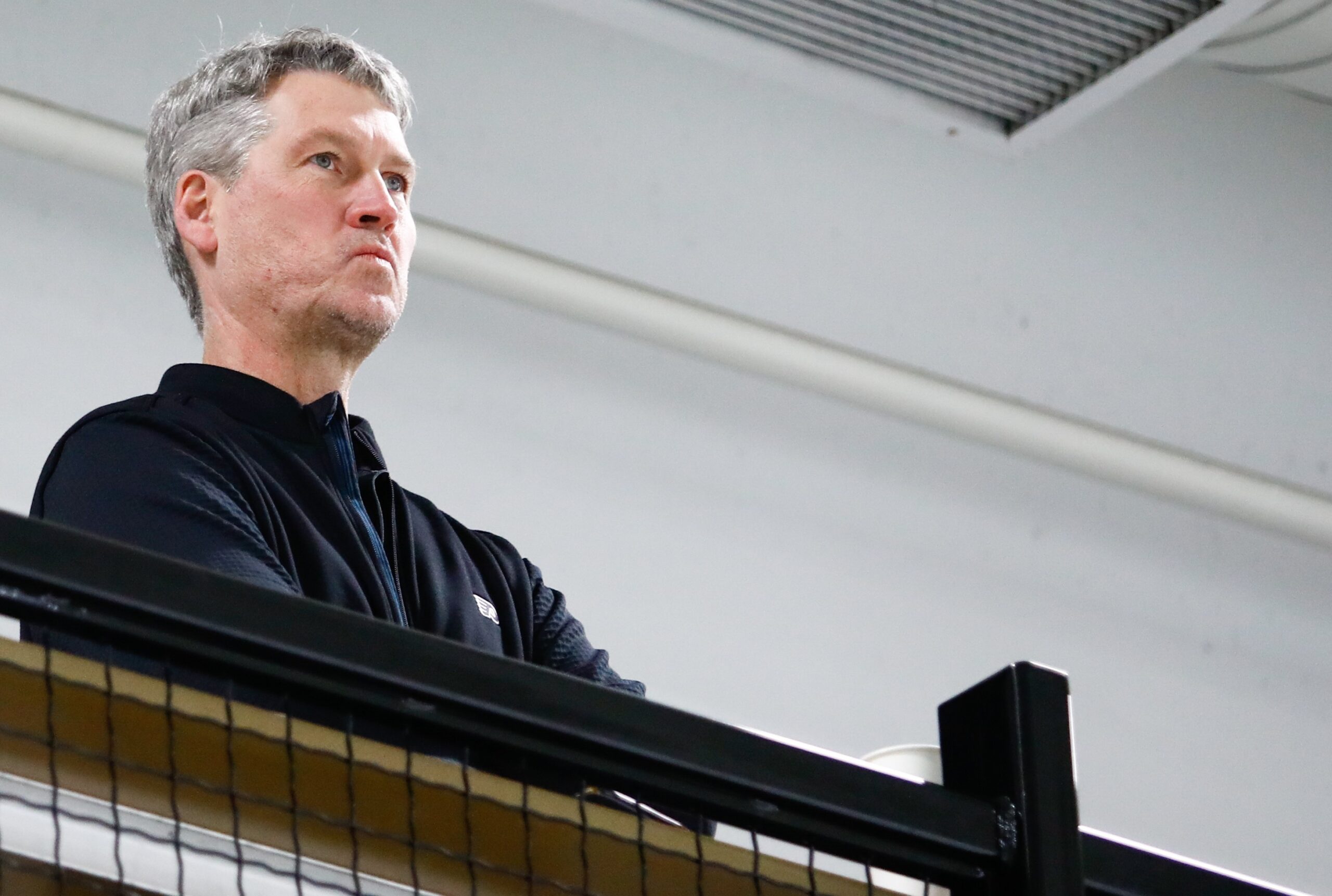 Stepping Into the Shoes of a Man Backed into a Corner: Has Chuck Fletcher Reached a Point of No Return?
So, how exactly do Chuck Fletcher and Dave Scott suppose they're going to be able to land a marquee free agent with a blank cheque and most likely a secondary option and depth pieces? With $5.1 million left over, most of the roster signed through next year with the exception of a few RFAs in Frost, Tippett, Wade Allison, and Zack MacEwen, and a team in desperate need of a difference maker under the guise that they're still going for it next year and foregoing a rebuild, the Flyers don't have many options. Assuming most of the $5.1 million leftover will be used up to qualify and re-sign their RFAs, the Flyers' most obvious choice to clear up cap is to trade James van Riemsdyk and then subsequently Oskar Lindblom. Trading the entirety of van Riemsdyk's $7 million is going to be a tall task but if the Flyers want to spend money – and all signs point to them wanting to make a big splash – that $7 million has to be off the books completely. In a world filled with common sense, the Flyers would be rebuilding, holding onto van Riemsdyk's contract throughout the season before dumping him at the trade deadline, while retaining salary in order to get the optimal return. However, that's not the world we live in and therefore in order to get rid of that contract completely, the Flyers are going to have to maneuver a deal with a rebuilding team like the Arizona Coyotes.
The Coyotes took Shayne Gostisbehere off the Flyers' hands but it cost them an additional 2nd round pick and 7th round pick. Arizona took Andrew Ladd from the New York Islanders as well as 2 first round picks, and they also took the trio of bad contracts from the Vancouver Canucks in their Oliver Ekman-Larsson mega deal last summer, but it involved a first round pick and then some. The Flyers don't have the luxury of trading a second round pick this year or the next, so the next best asset is the 2024 first round pick they got from Florida in the Claude Giroux trade. Based on their trajectory, that pick will become a late first round pick and can be seen as an early second round pick in some circles.
It would be terrible asset management from the end of the Flyers if that's the route they go on, but they're stuck in a corner and have no other way out. Trading Lindblom might have to come to fruition just based on his contract and recent play. He struggled under Alain Vigneault, had a renaissance under Mike Yeo alongside Konecny and Sanheim, and while they continued to succeed, Lindblom's play deteriorated to a point where he was placed on the fourth line and a few times became a healthy scratch. He's obviously gone through a lot with his cancer diagnosis and then coming back within the same year, he has had his moments where he looks like the Lindblom of old that was about to blossom, but his $3 million AAV might be too tempting not to trade away for the aggressive front office.
Assuming that a Lindblom trade can be facilitated a lot easier than a van Riemsdyk deal, while also assuming both eventually get dealt without any retention, then the Flyers would have an excess of $10 million. That $10 million would probably be just enough to land Johnny Gaudreau, whom the Flyers have been linked to all year long, especially since the end of the season. If it's not Gaudreau, then there's Filip Forsberg or Nazem Kadri among others, but even then it's still going to cost an arm and a leg just for one player. Assuming they get Gaudreau for $9.5 million, the Flyers would then only have around $500,000-$1,000,000 in cap space to address depth pieces and probably a secondary option. Where does Fletcher go from there? With the slight uncertainty around the health and return of Ryan Ellis, it doesn't seem plausible anymore to trade Ivan Provorov or Travis Sanheim, and while many teams have been knocking on that door and the rumours have been circulating, the Flyers won't be so foolhardy in dealing their two best defensemen outside of Ellis without having a timetable in place for his return.
Once again, under the guise of how Fletcher and company might operate this summer with limited options, the next possible scenario to alleviate money is trading Travis Konecny. He's been an important fixture in the Flyers' lineup since he made his NHL debut in 2016-17, he has led the team in scoring twice, had 3 consecutive seasons of 24 goals, and really turned things around after the dismissal of Alain Vigneault. Nevertheless, we know how Fletcher operates, he's rather vocal about his train of thought, and we've seen him make moves based on his gut decision time and time again in only a short amount of time. He wanted Ryan Ellis for years and he secured his services in the summer of 2021, he wanted Rasmus Ristolainen for a few years and he secured his services at the most recent draft even though he had to pay a pretty penny, and he then doubled down on his want-to to keep Ristolainen for the future by extending him for 5 years. Now we've reached the point where Konecny's been on his trade block for a few years. He gave Konecny the heads-up that he could've been dealt last summer but he believed in his abilities and wanted to see a comeback.
Now backed into an impossible corner, does he finally trade the 25 year-old winger and his $5.5 million AAV? He's by far the most valuable trade chip the Flyers possess, under the right coach he can and will blossom, and it would be a shame to see him dealt because of the front office's inability to understand the trajectory of the franchise, but if their hollow words are to be believed then what other option is there? Whatever the decision is, in terms of Konecny, the Flyers are either going to have the $5.5 million to use elsewhere, or be able to bring back a player of equal value at maybe a lower cost, enabling them to use the left over money in the free agent waters.
Even if they're just content with signing one marquee free agent, hoping that Couturier and Ellis return to health, all while keeping Konecny, coupled with John Tortorella's hire as head coach, is that going to be enough to get them into the playoffs? Because clearly that has become the goal of the recent regime and while it's nice to have playoff hockey again, we don't need a repeat of the Dave Hakstol-era playoffs, where the Flyers flamed out very easily to much better and well-equipped hockey teams. Whatever ends up happening, it doesn't look good for Fletcher and I believe he knows it as well as Dave Scott, however they're not willing to cut the cord just yet. There's a belief in Fletcher that the front office is clinging onto and for the rest of us who are skeptical, we have to endure another seemingly arduous offseason with one eye open.