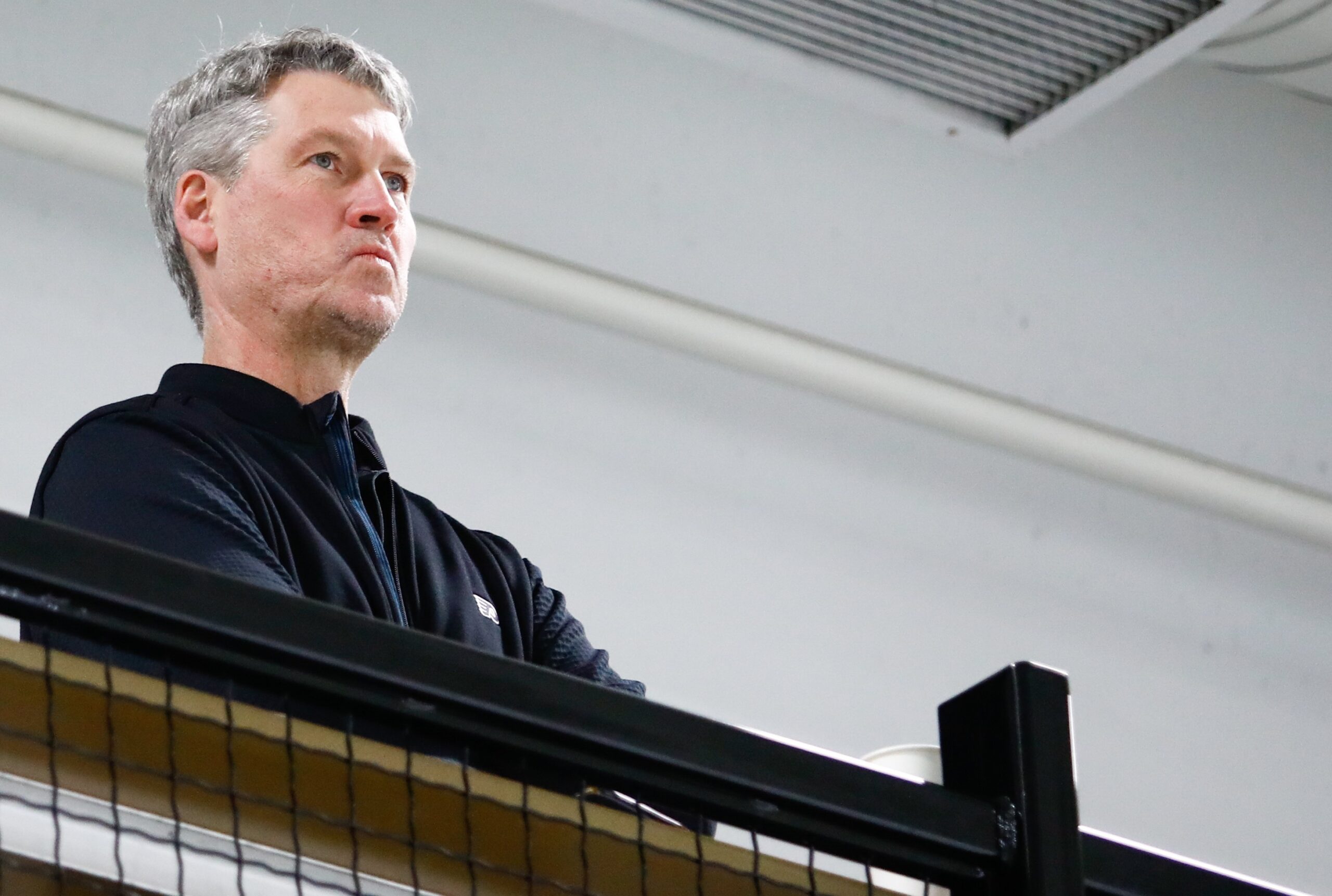 Stepping Into the Shoes of a Man Backed into a Corner: Has Chuck Fletcher Reached a Point of No Return?
The Philadelphia Flyers finished 4th-last this past season with only the Montreal Canadiens, Arizona Coyotes, and Seattle Kraken having worse records than Philadelphia. Montreal's downward spiral was expected without the likes of Carey Price and Shea Weber among others, Arizona has been rebuilding for years as they keep inheriting bad contracts for draft capital of which they have 7 picks in the first 2 rounds during the upcoming NHL Entry Draft, and after a disappointing expansion draft by the Kraken, expectations were very low. These were the three teams that did worse than the Flyers, who went through a massive shift during the offseason as they unloaded what they believed to be the "undesirables" for leadership and accountability. Injuries played their part, but overall it was an increasingly frustrating season but what makes things even worse is that most teams that finished near the bottom of the standings either have a plethora of picks, cap space, or both; the Flyers have neither.
For this exercise, we have to step into the mind of Chuck Fletcher and operate how he would under the reality that the Flyers are going to re-tool instead of rebuild. The majority of fans don't want a re-tool, they don't want an aggressive rebuild, they don't want a makeshift attempt at rebuilding, and they don't want a re-tool under the guise of a "rebuild". Unfortunately, all signs are pointing towards another attempt at revamping the roster as Fletcher is most likely on very thin ice if this doesn't come to fruition. Unfortunately for him, the mess he's made has put him in a position to go against his better judgement this summer, because the Flyers are truly without options.
In terms of projected cap space, the Buffalo Sabres, who finished 5 spots higher than the Flyers, have $35.5 million in open cap with several impending UFAs most likely walking and the Sabres potentially being a more viable destination after their impromptu finish to the 2021-22 season (and the insane amount of cap space available). The Anaheim Ducks have $39.4 million in open cap with several impending RFAs that shouldn't break the bank just yet, the Detroit Red Wings have $35.7 million in open cap with Steve Yzerman at the helm, the Arizona Coyotes have $33.1 million, and the New Jersey Devils have $25.3 million among several other teams with higher than expected available cap space. The numbers are inflated mostly due to impending UFAs and RFAs requiring new contracts but these basement-dwelling teams have focused on the future over the present so much so that they have the draft capital and the money to make big splashes. The Sabres have 3 first round picks and a second round selection, the Ducks have 2 first round picks and 2 second round picks, the Red Wings have 7 picks in the first 4 rounds, the Coyotes have 7 picks in the first 2 rounds, the Devils leap-frogged the Flyers and claimed the second overall pick to add to their plentiful pipeline, and the Columbus Blue Jackets have 2 first round picks in the top 12 of the draft on top of $21.7 million in open cap. The Flyers have upwards of $5 million and a 5th overall pick, no second round pick, and not much leeway to make big splashes as of right now.
So how did the Flyers get to this undesirable position? When Chuck Fletcher took over the Flyers midway through the 2018-19 season, he was left with Ron Hextall's blueprint that didn't necessarily come to fruition. He patiently waited out the season before putting his stamp on the Flyers as he informed interim head coach Scott Gordon he would no longer be employed as head coach of the Flyers as he turned his attention towards a three-headed veteran monster of Alain Vigneault, Michel Therrien, and Mike Yeo. He then used the $33 million in open cap that Ron Hextall perfectly laid out for his personal use, on impending RFAs Travis Konecny and Ivan Provorov, a mega-deal for Kevin Hayes, taking on Matt Niskanen's contract, and trading for Justin Braun. On paper it looked fantastic and if it wasn't for the COVID-pause, who knows how high the Flyers could've flown but once they came back, and more importantly after the round robin tournament that they dominated, they never looked the same.
Some tweaks were made that were not necessary, Niskanen's sudden retirement threw a wrench in their defensive plans, and certain players either didn't make the leap that the aggressive Fletcher desired or they butted heads with his hand-picked coach. He stuck by his head coach, got rid of the "negativity", signed or traded for players who exemplified leadership and accountability, and the results still never came. Injuries took their toll, that much is understood but so many teams were able to regroup through their COVID lull or injuries. The Flyers looked horrible, rudderless, and without any fight as they slumped to the fourth-worst record in the NHL.
For lack of a better word, the Flyers have found themselves in a weird position to be in because the way their roster is assembled – specifically how the money is allocated – that they feel like they are playoff contenders. They only have about $5.1 million in cap space because all the rest of their money is allocated to the "core" of the team, as Sean Couturier's $7.75 million per year contract is about to kick in, Kevin Hayes still has 4 years left at $7.142 million per year, James van Riemsdyk still has one year left at $7 million, Ivan Provorov is locked down for another 3 years at a $6.75 million AAV, Ryan Ellis has 5 years remaining at an AAV of $6.25 million, Cam Atkinson has 3 years left at an AAV of $5.875 million, Travis Konecny has 3 years left at an AAV of $5.5 million, Rasmus Ristolainen's new contract that pays him $5.1 million AAV is about to kick in, as is Joel Farabee's $5 million AAV extension, and Travis Sanheim has one year remaining that is paying him $4.675 million. This is essentially their roster heading into the new season, give or take depth pieces and prospects they hope take the next leap (i.e. Morgan Frost, Owen Tippett, and Cam York). For the first time in years, the Flyers most likely won't be pillaging through the free agent waters for a veteran backup goalie as they have two cheap and good options in Felix Sandstrom and Ivan Fedotov.