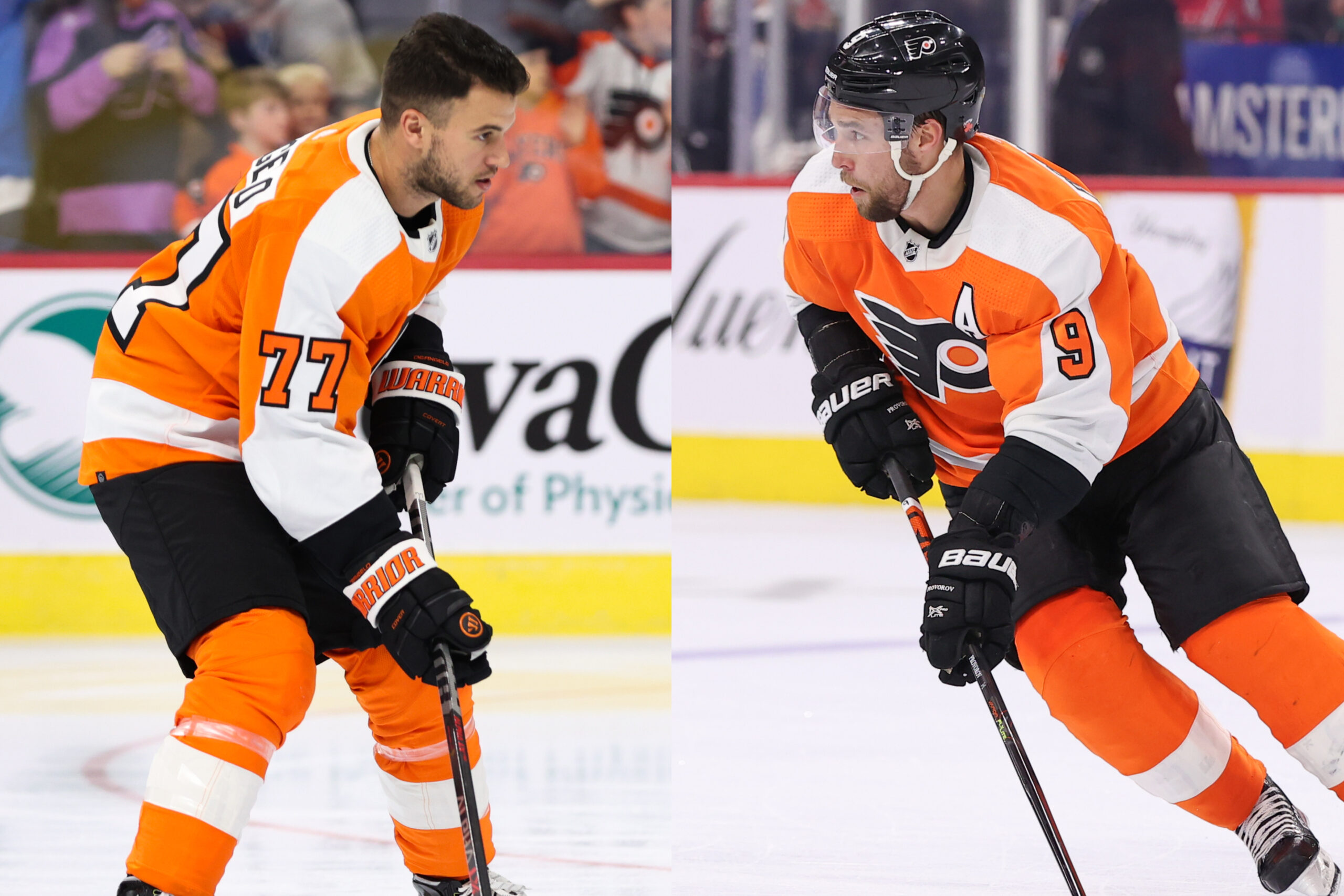 One Defenseman Primed for a Good Season Versus One Defenseman in Need of a Good Season
Ivan Provorov
This has more to do about the trade rumours than anything else but Chuck Fletcher has been dangling the former first round pick in trade talks for two years now and at some point, the trigger-happy general manager will lose his patience and make a deal come to fruition.
For that not to come to pass, Provorov is going to have to have a renaissance-type season, similar to his 2019-20 output. That was the first time we saw what Provorov looked like with a legitimate dance partner as Matt Niskanen brought out all of his good qualities. He was sensational to put it lightly, and he finally looked like the 7th overall pick that was supposed to anchor this defense.
Unfortunately for him, Niskanen retired after the 2019-2 season, he was only able to have one good partner after years of Andrew MacDonald, and the Flyers started rotating between Robert Hagg, Justin Braun, and Shayne Gostisbehere. He took the responsibilities head-on and tried anchoring the defense on his own, a task not manageable even by some of the greatest defensemen.
2020-21 was not a good season and 2021-22 wasn't any better. His second half last year was a little more promising, but he looked somewhat deflated near the end of the season after averaging almost 25 minutes a game for a losing team. He scored a career-high 17 goals and 41 points in 2017-18 and then scored 13 goals and 36 points in 69 games in 2019-20. In the last two years together, he's added 16 goals and 57 points in 135 games, 1 power play goal, and was -20 last year. He struggled mightily on the power play, which went hand-in-hand with their 32nd-ranked man advantage, he had trouble keeping the puck in the zone, lost it several times at the line, and couldn't quarterback it the same way as Gostisbehere was able to previously.
Nevertheless, he has been averaging 25 minutes of ice time over the last 4 seasons, has never found a consistent partner which is duly needed in the NHL, and has had to shoulder most of the load on a very bad Flyers team. This is a very important season for a lot of Flyers, Provorov included, as another failed campaign would result in serious changes from top to bottom.
Similar to Konecny, there are only a handful of players that have enough trade value to bring back something in return that's worthwhile. The Flyers would be foolish to let go of their minute-munching Russian machine as they don't really have anyone else to take over his mantle, however when has that stopped them from making a move before.
Under Tortorella and Brad Shaw, Provorov will finally see structure and a system in place. A defensively minded coaching staff has not been seen in Philadelphia in ages but now with Tortorella at the helm, the defense will benefit the most out of his hire.
If Provorov can play to his abilities, mixed in with another good season from DeAngelo, and a replication from Travis Sanheim, the Flyers defense will definitely be a lot better than last year, which only helps Carter Hart that much more.
Music City Hockey Trip
Take a three day vacation to Nashville with Philly Sports Trips this October! The package includes direct flights, a three night stay at the Cambria Hotel Nashville Downtown, an all-inclusive tailgate, and tickets to the Flyers Predators game. $100 cash for anyone who shows proof they went to the Flyers game on the trip.