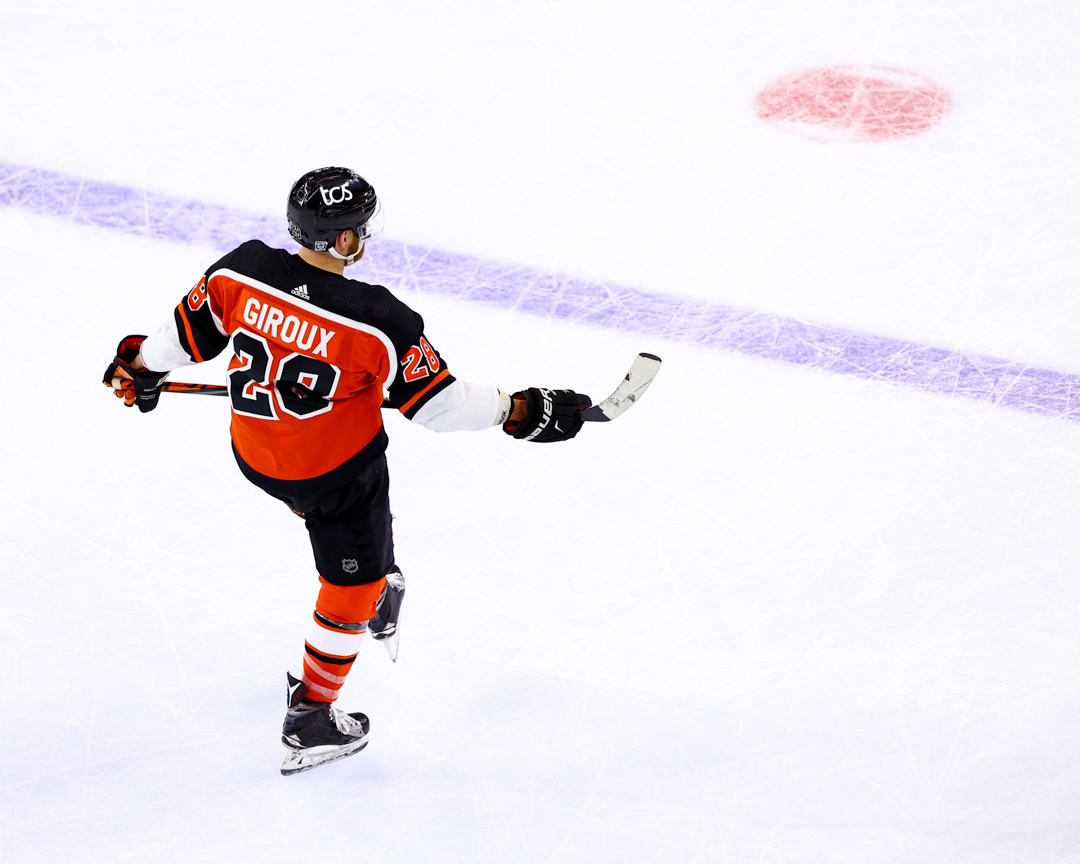 Former Flyers in the 2022 Stanley Cup Playoffs: Conference Quarterfinals
It's Stanley Cup Playoffs season in the NHL, and while the Philadelphia Flyers missed out again, the first time they've missed in back-to-back seasons since 1992-93 and 1993-94, there's some familiar faces that did qualify on other teams.
19 former Flyers made the playoffs on 11 different playoff clubs, though only 10 advanced into the Conference Semifinals, and today we're gonna check in on how each one of our old friends performed in the first round.
NICOLAS AUBÉ-KUBEL – COLORADO AVALANCHE
Aubé-Kubel appeared in all four games of Colorado's dominating sweep over the outmatched Nashville Predators. The former Flyer of 115 combined regular season and playoff games recorded no points in the series, but he did register eight shots on goal, one blocked shot, 19 hits, and a +3 rating while averaging 11:22 of ice time.
For Aubé-Kubel, he has not recorded a point in the playoffs since he recorded an assist on a Michael Raffl goal in Game 6 of the 2020 Eastern Conference Semifinals against the Islanders, a game Philadelphia would win in double overtime. However, Aubé-Kubel has still looked impressive in Jared Bednar's bottom-six in Colorado so far these playoffs.
PIERRE-ÉDOUARD BELLEMARE – TAMPA BAY LIGHTNING
Bellemare has been a key staple in Tampa Bay's bottom-six all season long, and performed just as admirably in their first round victory over the Toronto Maple Leafs. A Flyer of 242 combined regular season and playoff games between 2014 and 2017, Bellemare scored the Lightning's second goal in Game 4 in what would be a 7-4 victory for Tampa Bay to help even the series at 2-2, his only point in the series.
However, while only registering a lone point, he did spend plenty of time on the penalty kill, playing almost 19 full minutes on the kill over the entire series and helping the Lightning maintain an 85.7 PK% against the Maple Leafs; that percentage is good for third among playoff teams that moved on to the second round.
SERGEI BOBROVSKY – FLORIDA PANTHERS
Bobrovsky helped the Panthers to their first playoff series win since 1996 in their opening round victory over the Washington Capitals. He posted a 4-2 record with a .906 save percentage and 2.79 goals against average as he started all six games of the series. Bobrovsky's best performance came in Game 6 of the series, as he stopped 34 of 37 Washington shots and stood tall all game long to help Florida win in overtime to seal their advancement into the second round.
For the former Flyers netminder of 90 regular season and playoff games from 2010 to 2012, it was his first time backstopping a team to a series win since 2019 when he helped the Columbus Blue Jackets famously sweep and upset the Tampa Bay Lightning in the Eastern Conference Quarterfinals that year.
DERICK BRASSARD – EDMONTON OILERS
A trade deadline acquisition by the Oilers after playing 31 games in Philadelphia this season, Brassard suited up for just one game in Edmonton's come-from-behind opening round victory over the Los Angeles Kings and was a healthy scratch for the other six contests.
He played just 8:12 for the Oilers in a 4-0 loss on the road in Game 4, where he racked up three hits and not much else in only 13 shifts that night. Of course, Edmonton would come back to force a Game 7 later in the series and send the Kings packing in a 2-0 victory to close the series.
JUSTIN BRAUN – NEW YORK RANGERS
Braun was a healthy scratch for New York's triple-overtime loss in Game 1 at Madison Square Garden, but he proceeded to play in the next six games for the Rangers in their thrilling comeback series win over the Pittsburgh Penguins. In Game 2, he recorded his lone point of the series with an assist and tacked on three hits and two blocked shots in New York's 5-2 win to even the series 1-1.
Overall, the former Flyers blueliner of 192 regular season and postseason games had one assist that was accompanied by five hits, 11 blocked shots, and an even zero rating while averaging 14:05 of ice time in the final six games of the Rangers' epic comeback to win the series in seven games.
JEFF CARTER – PITTSBURGH PENGUINS
Carter was arguably Pittsburgh's most consistent forward in their stunning first round loss to the Rangers. The former first-round pick and Flyer of 508 regular season and postseason contests racked up five points in seven games for the Penguins, with four of them coming in the way of goals.
Carter potted two goals in Pittsburgh's 7-4 Game 3 win at PPG Paints Arena, and he scored once each in a 7-4 Game 4 victory and a 5-3 Game 6 loss, all coming at home. His lone assist came on Danton Heinen's goal in Game 7, where the Penguins could not overcome a furious New York rally late in the game and fell in overtime. Carter's series finished with four goals, one assist, six penalty minutes, a -6 rating, 23 shots on goal, 14 hits, and four blocked shots in 17:26 of time on ice per game.
NICK COUSINS – NASHVILLE PREDATORS
Cousins appeared in just three of Nashville's four games in their first round matchup loss to the mighty Avalanche.
Cousins, a 2011 third-round pick by the Flyers who played 113 combined games for Philadelphia, was a -5 in the series and registered no shots or points for the outmatched Predators as he suited up in Games 1, 2, and 4.
BRIAN ELLIOTT – TAMPA BAY LIGHTNING
Elliott did not appear in any games of Tampa Bay's first round series win over the Maple Leafs and served as Andrei Vasilevskiy's backup goaltender for each game.
MARK FRIEDMAN – PITTSBURGH PENGUINS
A Flyer of just 11 games between 2019 and 2021 before being claimed off waivers by the Penguins last year, Friedman suited up for the final six games of Pittsburgh's opening round collapse against the Rangers.
Friedman scored the fourth goal in the Penguins' 7-2 home thrashing of the Rangers in Game 4, which was his first career playoff goal and point. Overall, the defenseman's contributions topped out at one goal, seven shots on goal, a +3 rating, three hits, and six blocked shots while skating an average of 10:55 a game.