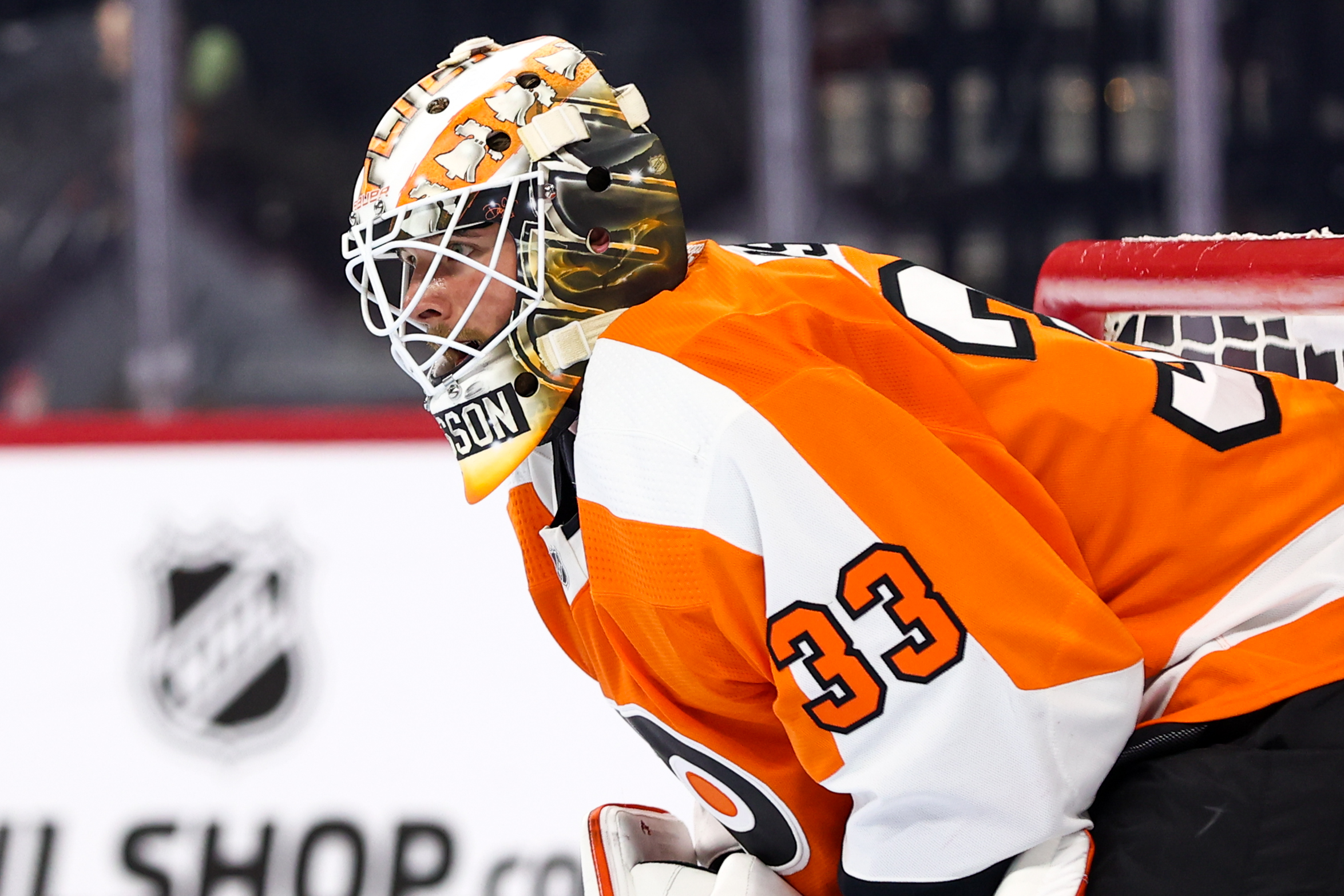 Five standouts from Flyers' Rookie Series sweep over Rangers
The Philadelphia Flyers' rookies fortunately gave us some semblance of what winning feels like again this weekend, as the kids took down the New York Rangers in both games of their Rookie Series.
Game one on Friday night saw the Rangers score the first goal early in the second period thanks to defenseman Matthew Robertson, but forward Olle Lycksell tied things up later in the frame and 2020 first-rounder Tyson Foerster potted the game-winning tally in overtime to give Philadelphia a 2-1 victory.
Tyson Foerster shows his shot with OT winner as Flyers top Rangers, 2-1, in first rookie game. pic.twitter.com/1odxDhabg3

— Jordan Hall (@JHallNBCS) September 17, 2022
Yesterday's rematch wasn't nearly as close on the scoreboard despite the Rangers outshooting the Flyers by a wide margin. The Flyers pounded New York for a 5-1 win at PPL Center, but they largely had goaltender Samuel Ersson to thank for the series sweep as he made 36 saves on 37 shots while his teammates only mustered 15 shots against Olof Lindbom and Talyn Boyko.
Rookie Camp closes out today back in Voorhees, New Jersey at the Flyers Training Center, and this weekend's games were the perfect opportunity for players to impress the Philadelphia brass, whether it was current prospects showing they're closer to being ready for the pro game than people initially thought, or camp invites vying for contracts.
The contests showcased a lot of skill for the Flyers, and we'll look at five players who stood out among the group for the Orange and Black.
Olle Lycksell
Lycksell may have been the most impressive player all weekend for Philadelphia. A 2017 sixth-round pick by the Flyers who is finally making the jump to North America after developing in the Swedish ranks, Lycksell was dynamite for the Flyers in both games.
The speedy forward netted the tying goal on Friday night with 6:30 to play in the second period before the Flyers went on to win on overtime, and then he posted a three-point game in yesterday's matchup by notching a goal and two assists and was simply Philadelphia's most dominant forward all game.
Olle Lycksell snipe! 2-0! pic.twitter.com/J0N48FJa3P

— Nasty Knuckles (@NastyKnuckles) September 17, 2022
Lycksell displayed some impressive playmaking to accompany his fantastic shot, and while he won't start the year in Philadelphia, his performance this weekend has to be incredibly encouraging for both Flyers fans and the organization. He registered 14 goals and 47 points while playing for the SHL's Växjö Lakers last season, and it seems as if he's picking up right where he left off.
Look for Lycksell to keep his impressive run going in training camp as he continues to make a name for himself in the organization.