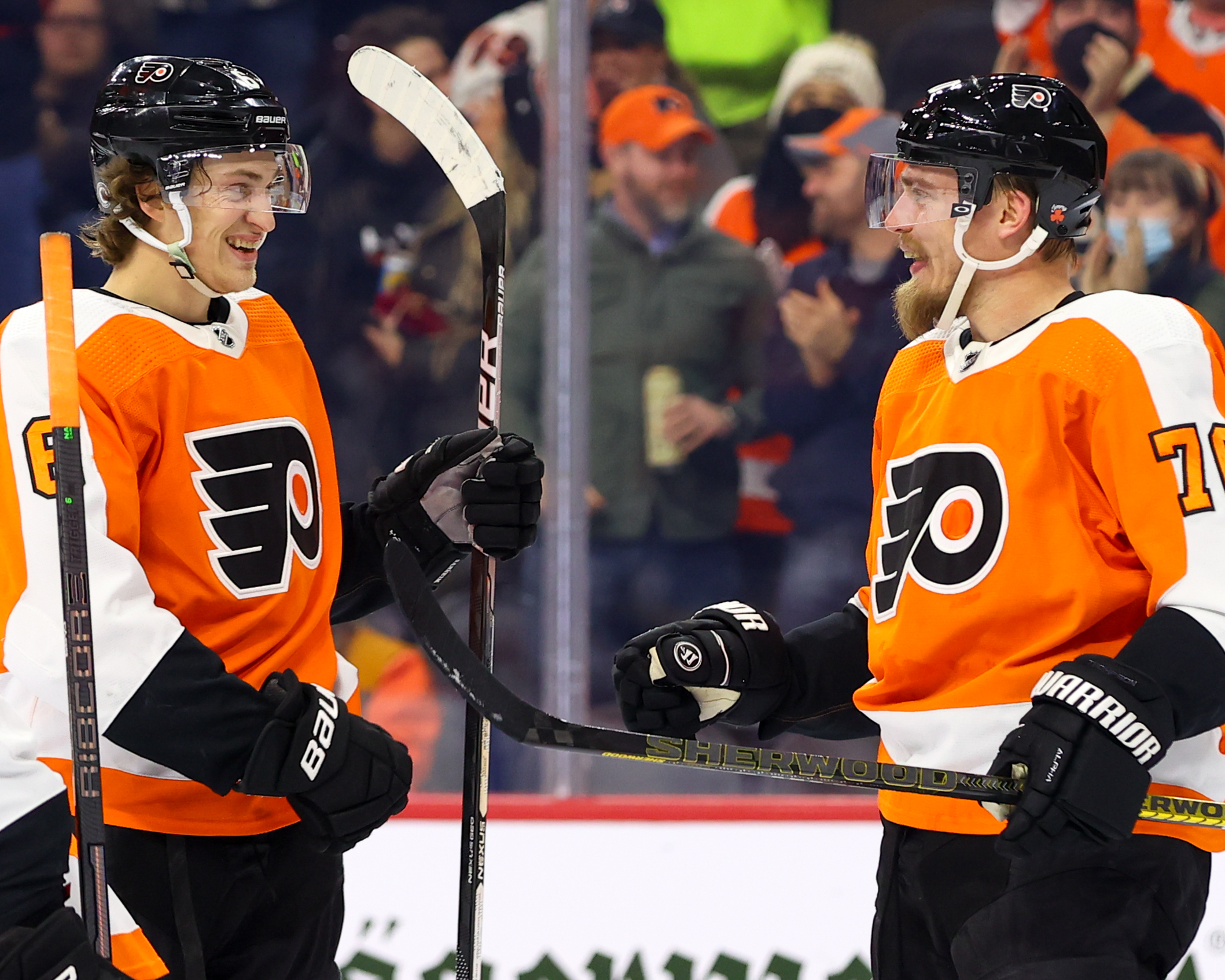 3 Supplemental Pieces That Have to Chip in for Any Semblance of Success
Like every successful team in the NHL, supplemental and secondary scoring is a must if you want to contend, qualify for the playoffs, or just do well in general. The Colorado Avalanche got 87 points from Nazem Kadri, 61 points from Andre Burakovsky, 52 points from Valeri Nichushkin, and 57 vital points from Devon Toews. The Tampa Bay Lightning got 59 points from Alex Killorn, 49 points from Ondrej Palat, and 19 goals from Corey Perry. The Florida Panthers got 82 points from Sam Reinhart, 58 points from Anthony Duclair, 55 points from Carter Verhaeghe, 49 points from Sam Bennett, 47 points in 54 games from Mason Marchment, and 44 points in only 65 games from rookie Anton Lundell. It's no surprise one team won the Stanley Cup, another team lost in the Final, and another team won the Presidents' Trophy with numbers like that.
The Flyers are expecting numbers like that from their supplemental pieces and even if it might seem a little far-fetched after the season they just had, they need better showings from their secondary scoring pieces. The Flyers finished with 211 goals, which was the worst in the Eastern Conference and only second to last to the Arizona Coyotes in the NHL.
Trying to delineate between primary and secondary options on the Flyers isn't an easy take, but it starts with Sean Couturier, Cam Atkinson, and Joel Farabee from the forward group and Ivan Provorov and Tony DeAngelo from the defense. For the sake of this list, Travis Konecny, who has led the Flyers in points twice since 2019-20, will be apart of the supplemental pieces. Success from Konecny and James van Riemsdyk will be of utmost importance especially with the absence of Joel Farabee. The wingers will be relied upon heavily in the first month of the season – or for however long Farabee is sidelined for.
Kevin Hayes might be the most important secondary piece on the Flyers, not only because he's the bonafide 2C on the team, but we witnessed at the end of the season what a healthy Kevin Hayes looks like and how much of impact that has on the team. You also can't mitigate the importance of a solidified second pairing on defense and the Flyers are going to need stabilization and replication from Travis Sanheim and a bounce back of sorts for Rasmus Ristolainen.