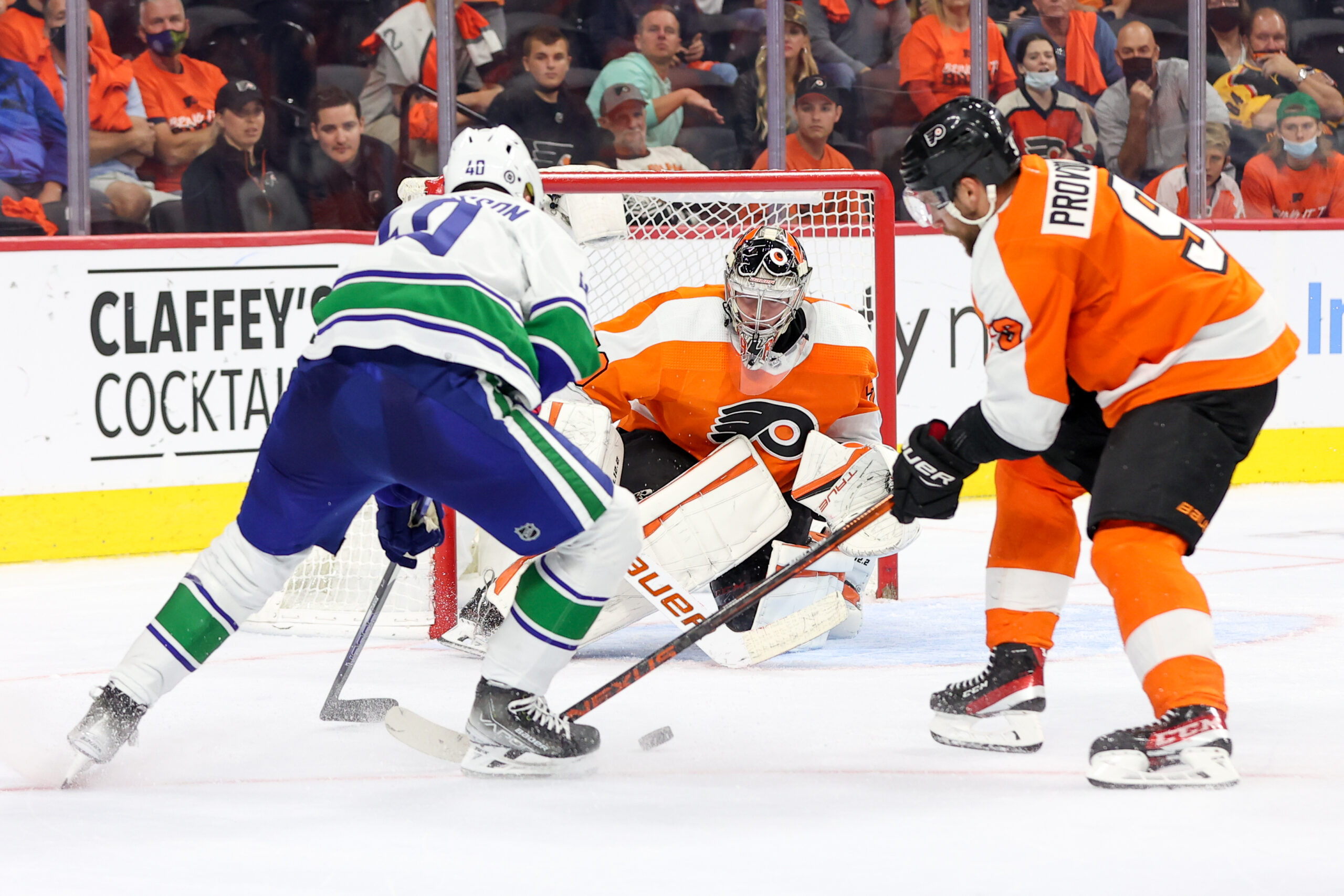 3 Players Who Need to Shine if the Flyers Are to Succeed
As bad as everything appears to look, I don't think the Philadelphia Flyers are trying to tank the year, rebuild, or attempt to miss the playoffs – a Captain Obvious comment. However, with how dismal the roster looks, with their inactivity during the offseason, and lack of firepower up and down the lineup, the Flyers have positioned themselves in a middling purgatory once again. They have truly dwindled and spiralled out of control within the NHL standings and amongst sports teams in Philadelphia for quite some time, but especially in recent years with the surging Philadelphia Union of the MLS staking their claim ahead of the Flyers as well.
Stanley Cup aspirations have flown out the window, they realize it's not happening any time soon, and they just missed the playoffs for the third time in the last four seasons – including back to back seasons for the first time since the 1992-93 and 1993-94 seasons. So, now they have to re-route their direction and it seems like just clinching a playoff spot is priority number one and see what happens from there. They want to shout out their mantra of "you never know what'll happen until you get there" because of the one improbable run in the summer of 2010 and while it's not entirely wrong, it just seems outlandish to expect the Flyers to truly compete against the likes of the Carolina Hurricanes, Tampa Bay Lightning, Toronto Maple Leafs, Florida Panthers, or New York Rangers – all likely matchups for a Wild Card team.
In any sense, the Flyers are going to be headed by John Tortorella, who is going to do everything in his power to light a fire under this team as soon as he can and try get his players starting on the right foot. Their regular season starts on the 13th of October against the New Jersey Devils, followed by games with the Vancouver Canucks, Tampa Bay Lightning, Florida Panthers, Nashville Predators, San Jose Sharks, Panthers again, and then the Carolina Hurricanes.
All these games provide tough matchups, even against the seemingly lowly Devils and Sharks. The Flyers have had their fare share of losses against both teams, they both finished ahead of them last year, and they have either remained the same or improved slightly during the summer. In order to get started on the right foot and win games against these tough opponents, especially the Lightning, Panthers, and Hurricanes, the Flyers are going to need their stars to shine and to perform as expected and then some. Look no further than their respective top players from each position in Sean Couturier, Ivan Provorov, and Carter Hart.