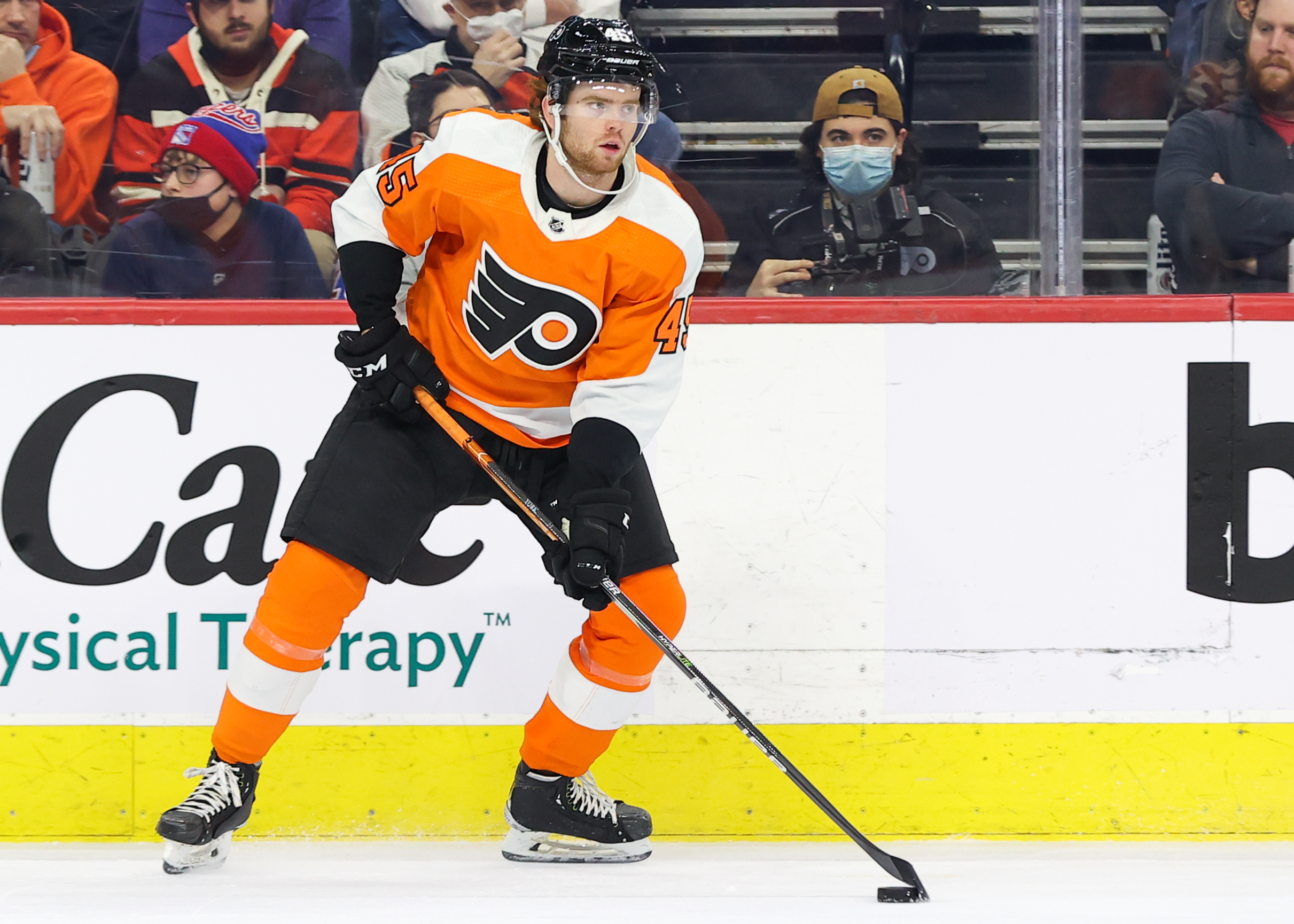 3 Dark Horse Candidates Who Can Help Flip the Script
Dark horses and tertiary scoring are always welcome on NHL teams, and the best of the best will always have a candidate or two that surprise every year. Whether that is because they were placed on a higher line, or they're playing with better players, or they're just having all the luck go their way.
With all the scoring the Avalanche received from Nathan MacKinnon, Gabriel Landeskog, Mikko Rantanen, and Cale Makar, they also got secondary contributions from the likes of Valeri Nichushkin, Andre Burakovsky, and Devon Toews. If that wasn't enough, they were helped by tertiary scoring from the likes of Alex Newhook, Nicolas Aube-Kubel, and J.T. Compher. The same can be said about a team like the Florida Panthers who got additional help from the likes of Brandon Montour, Gustav Forsling, and Patric Hornqvist.
All in all, tertiary scoring and dark horses are required. Mason Marchment added 47 points in only 54 games and I don't think the Panthers expected that production. Anton Lundell added 45 points in 64 games as a rookie and as good as he was touted to be, I don't think the Panthers expected that production that fast. Sam Reinhart eclipsed and shattered his previous career highs with his 33 goals, 49 assists, and 82 points. When placed on a line to succeed and then eventually on the top power play unit with the likes of Aleksander Barkov and Jonathan Huberdeau, it's tough not to take full advantage.
The sad reality of the Philadelphia Flyers' 2021-22 season was that they almost essentially received tertiary production from primary and secondary players. Only 2 players reached the 50-point plateau, no one was within the 40-49 range, and 6 players finished somewhere in the 30s, including James van Riemsdyk and Ivan Provorov, which in turn was a very big reason as to why the Flyers struggled and why they weren't able to score goals on a consistent basis, or at all sometimes.
We've established that for a successful season, the three players that need to step up almost every day are Sean Couturier, Ivan Provorov, and Carter Hart. If the Flyers want to qualify for a playoff spot, they're also going to need key contributions from players like Travis Konecny, James van Riemsdyk, Kevin Hayes, and the second pairing of Travis Sanheim and Rasmus Ristolainen. If both of those groups hit the way they're supposed to, the Flyers are going to shock and surprise, and they have to as that's a very key part of the lineup. However, what would put them over the top and really into playoff contention would be contributions from the bottom 6 and/or dark horses, and the Flyers have a few.